The Departmental Spending Trend bar graph shows trends in planned and actual spending.
Figure 2 - Departmental Spending Trend Graph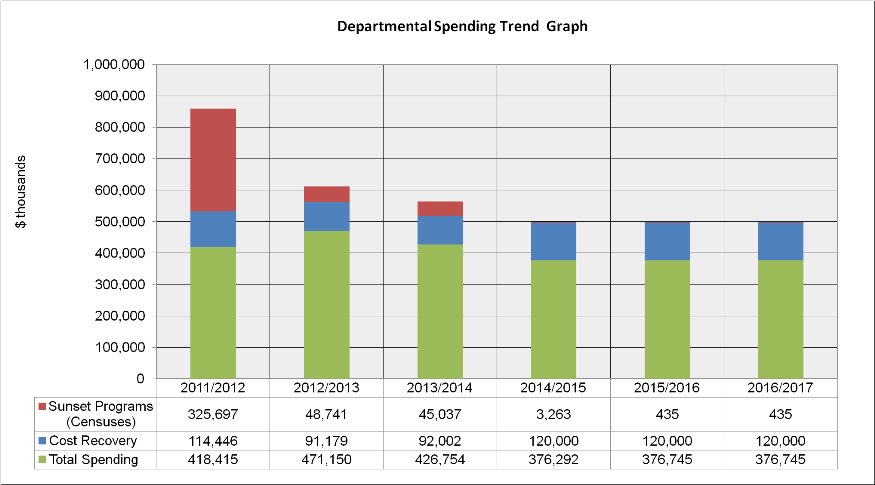 Note: Based upon approved Main Estimates funding. As of March 31, 2014 funding for the 2016 Census programs is pending.
As shown in the Spending Trend Graph, total and net spending peak in 2011/2012 when the 2011 Census of Population Program and the 2011 Census of Agriculture are conducted, and drop sharply in 2012/2013 when these activities begin to wind down. This pattern is typical for the Agency, and is a result of the five-year cycles for the Census Program.
The graph also shows that spending, net of cost recovery and the censuses reduce over the six-year period as a result of budget reductions. The increase in spending net of cost recovery and the censuses in 2012/2013 and 2013/2014 is mostly due to severance liquidation payments related to the signing of collective agreements and to workforce adjustment costs, which were one-time transition expenditures.