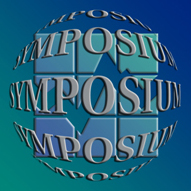 Statistics Canada
October 29 to 31, 2014
Palais des congrès de Gatineau,
Gatineau, Québec, Canada
Beyond traditional survey taking: adapting to a changing world
Statistics Canada's 2014 International Methodology Symposium will take place at the Palais des congrès de Gatineau (5 minutes from downtown Ottawa), from October 29 to 31, 2014.
The Symposium will be titled "Beyond traditional survey taking: adapting to a changing world". Members of the statistical community, such as those from private organizations, governments, or universities, are invited to attend, and particularly those who have an interest in methodological challenges resulting from the use of non-traditional survey methods.
The Symposium will consist of both plenary and parallel sessions covering a variety of topics. Additional research and results might be presented via poster sessions.
Topics for the sessions may include:
Big data
Record linkage
Administrative data
Web (panel) surveys
Optimization of data collection
Mode effects
Electronic questionnaire
Model-based approach
Balanced sampling
Microsimulations
Measurement error
Total survey error
The list of potential speakers includes:
Ray Chambers, University of Wollongong, as the keynote speaker
Constance F. Citro, Committee on National Statistics of the U.S. National Research Council/National Academy of Sciences, as the Waksberg Award speaker
Jelke Bethlehem, Statistics Netherlands
Mike Brick, Westat
Mick Couper, University of Michigan
Piet Daas, Statistics Netherlands
Abel DaSylva, Statistics Canada
Gaël De Peretti,

Institut national de la statistique et des études économiques

Jill Dever, Research Triangle Institute
John Eltinge, U.S. Bureau of Labour Statistics
Piero Demetrio Falorsi, Italian National Statistical Institute
John-Mark Frost, Office for National Statistics
Wayne Fuller, Iowa State University
Krista Gile, University of Massachusetts
Chantal Hicks, Statistics Canada
Lilli Japec, Statistics Sweden
Partha Lahiri, University of Maryland
Eric Lesage,

École Nationale de la Statistique et de l'Analyse de l'Information

Lily Ma, Statistics Canada
Christian Nadeau, Statistics Canada
Sophie Pennec,

Institut national d'études démographiques and Australian National University

J.N.K. Rao, Carleton University
Donald B. Rubin, Harvard University
Patrick Sabourin,

Institut national de la recherche scientifique

Joe Sakshaug, University of Michigan
Joshua M. Tokle, U.S. Census Bureau
Roger Tourangeau, Westat
Jan Van den Brakel, Statistics Netherlands
Should you wish to submit a contributed paper, please send your proposal by email to symposium2014@statcan.gc.ca by March 21, 2014. It must include the following: title, an abstract (in English or French) of approximately 250 words, three to six keywords and your full contact information.
We will contact you before May 9, 2014 to inform you whether or not your proposal is accepted. Selected contributors must submit the final version of their presentation (in English or French) by September 8, 2014. Proceedings from the conference will be published and distributed to participants. The final paper must be sent to us no later than December 19, 2014.
Visit our Internet site regularly, or send us an email, to obtain further details about the program, registration, accommodation, tourism information and more.