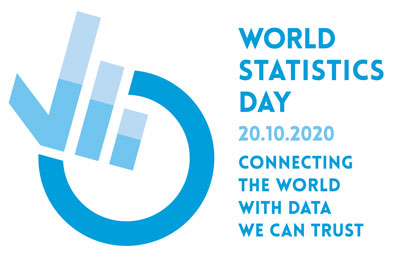 Statistics Canada
October 21, 2020, Online Panel Discussion
Official Statistics and Data Ethics in Context
Ottawa, Ontario, Canada
Symposium 2020 Committee to host an Online Panel Discussion
We are pleased to inform you that Statistics Canada is organizing an online panel discussion entitled Official Statistics and Data Ethics in Context.
This free event will take place on October 21, 2020, from 1:00 p.m. to 3:00 p.m. (Eastern time).
Our evolving world is generating an increasing diversity of new data sources. Accordingly, many organizations engaged in collecting, analyzing and disseminating information, such as Statistics Canada, are currently in the process of modernizing their infrastructure and practices. Now they must shape a vision that will address emerging ethical issues in the digital age. The way they approach matters related to privacy, transparency, bias, stigmatization and self-determination must follow their modernization efforts. This panel discussion brings together three experts who are at the leading edge of these issues and who can engage with statisticians involved in producing official statistics.
Come and join the discussion with our distinguished panelists:
Dr. Mary W. Gray is a distinguished professor in mathematics and statistics at American University, Washington, D.C. Her areas of research extend to subjects such as human rights, economic equity, legal issues and education.
Dr. David Robichaud is an associate professor at the University of Ottawa, where he teaches moral and political philosophy. He works mainly on the nature of trust, on linguistic justice and on contractarianism.
Dr. Iain McKenna is a senior advisor at the Office of the Privacy Commissioner of Canada and teaches practical philosophy and applied ethics at the University of Ottawa. His current research focuses on ethical leadership, moral reasoning, ethical decision making and organizational ethics.
The event will be hosted in a bilingual format and simultaneous translation will be available. Questions may be submitted online to the panel during the event in either English or French.
Register to attend the discussion
Registration is closed.