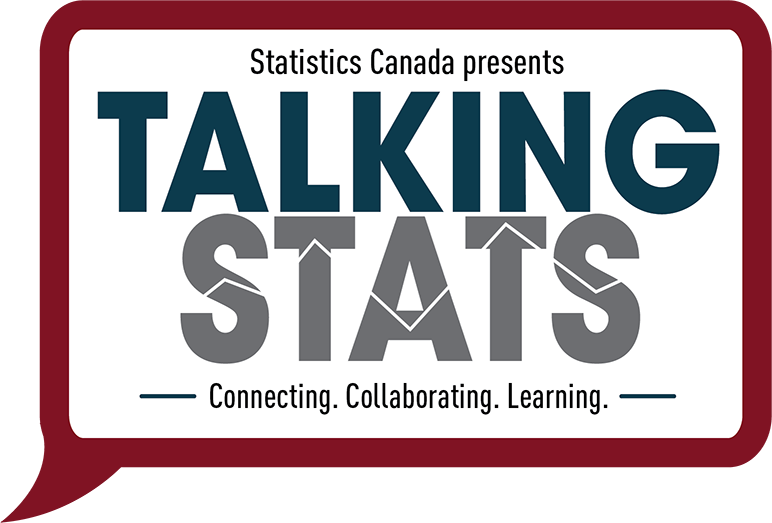 Statistics Canada makes constant efforts to meet the emerging and evolving information needs of data users and stakeholders. The presentation highlighted how 'big data' are being used to provide new information to decision makers. Innovative initiatives in the areas of employment, education, immigration and health were highlighted, showing how new data sources are being used to advance our understanding of important issues and trends in Canada.
The presentation was followed by a panel discussion with experts.
When: Tuesday, September 13, 2016, 9:00 a.m. to 12:00 p.m. (noon)
Where: Delta St John's Hotel & Conference Centre, 120 New Gower Street, main level, salons B, C and D of the Avalon Ballroom, St. John's, Newfoundland and Labrador
Cost: Free
Registration is closed.
Presenter
Wayne R. Smith, Chief Statistician of Canada, Statistics Canada
Wayne R. Smith completed an Honours BA and Master of Economics at Carleton University in Ottawa. He joined Statistics Canada in 1981. From 2004 to 2010, as Assistant Chief Statistician, he was responsible for a variety of programs and surveys. In September 2010, by order-in-council, Mr. Smith was appointed interim Chief Statistician, and confirmed as Chief Statistician of Canada in January 2011.
Moderator

Grant Schellenberg, Director, Social Analysis and Modelling Division, Statistics Canada
Grant Schellenberg leads an interdisciplinary team of about 20 researchers who are engaged in data development and analytical projects pertaining to labour market and social issues in Canada. Prior to joining Statistics Canada in 2003, Mr. Schellenberg worked for over a decade in the non-profit sector as a researcher and manager with the Canadian Policy Research Networks and the Canadian Council on Social Development.
Panelists
Alton Hollett, Assistant Deputy Minister, Economics and Statistics Branch, Department of Finance, Government of Newfoundland and Labrador
Alton Hollett is responsible for the Government of Newfoundland and Labrador's central statistics agency, and its economic research and analysis functions and services. He has worked with both federal and provincial government departments, as well as with jurisdictions in Canada and elsewhere. Mr. Hollett is a tireless advocate for the development and use of quality data and statistical information, evidence-based policy, and program development.

Doug May, Professor, Department of Economics, Memorial University of Newfoundland
Doug May holds a D.Phil. from the University of York, in England, and a B.Comm from Queen's University. He is one of three principal investigators associated with the Collaboration for Applied Research in Economics (CARE). While Dr. May has acted in a research advisory capacity to federal and provincial governments, he has had a long association with the Newfoundland & Labrador Statistics Agency for which he has overseen the conceptual development of its Community Accounts. He is also working with Statistics Canada to develop longitudinal data files for measuring industry labour flows and associated turnover, as well as earning profiles.
Marie E. Ryan, Partner, Goss Gilroy Inc.
Marie Ryan has over 15 years experience providing consulting services to all levels of government and the non-profit sector aimed at assessing and improving on results. She has worked with diverse populations, including youth and youth at-risk, persons with disabilities, Aboriginal people, women and children experiencing violence, and those living in poverty and/or experiencing homelessness. Ms. Ryan specializes in qualitative research methodologies, including interviews, focus groups and case studies. She holds extensive experience in methodology design, development of evaluation frameworks, data collecting and report writing.