PDF Version (PDF, 2.18 MB)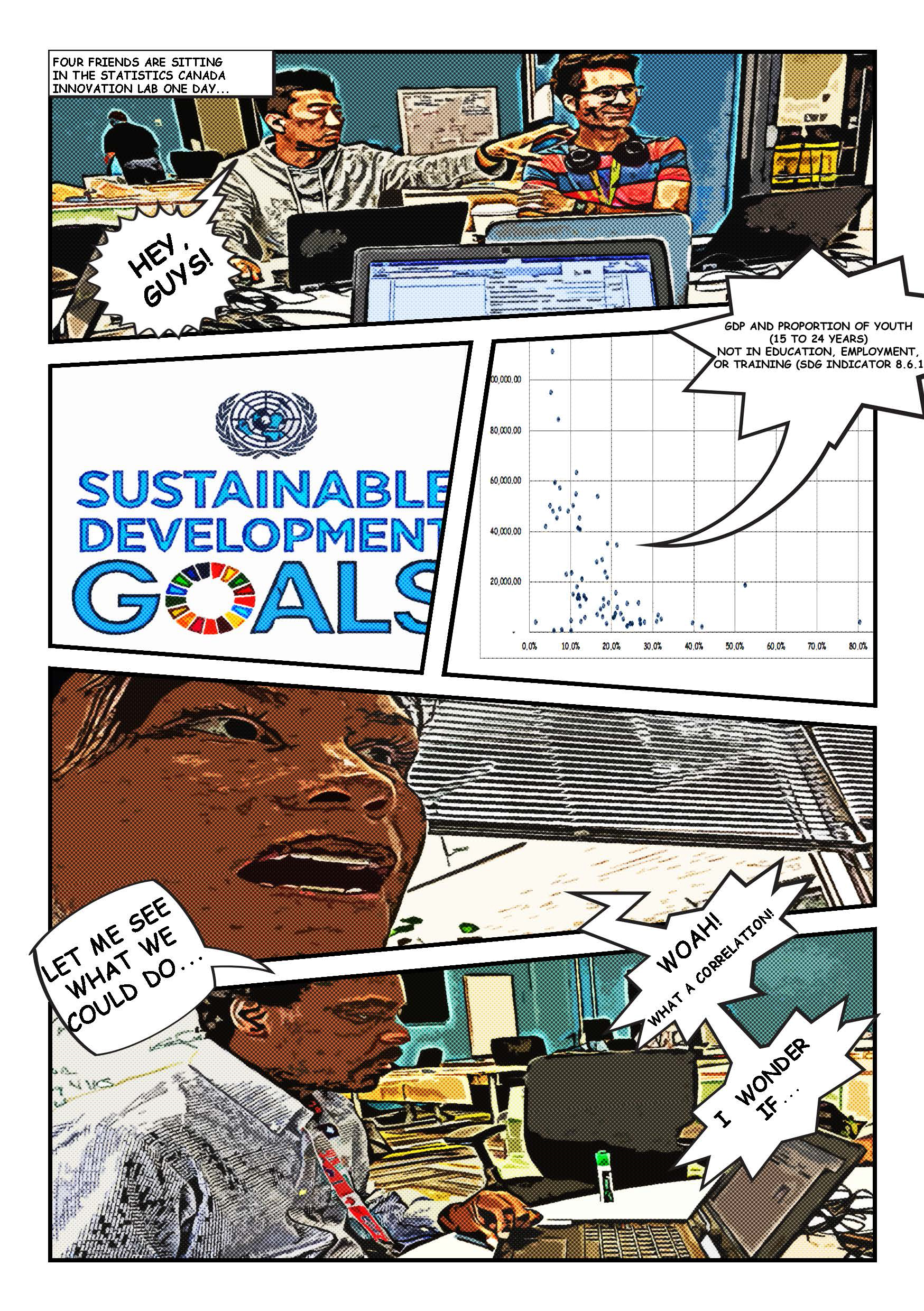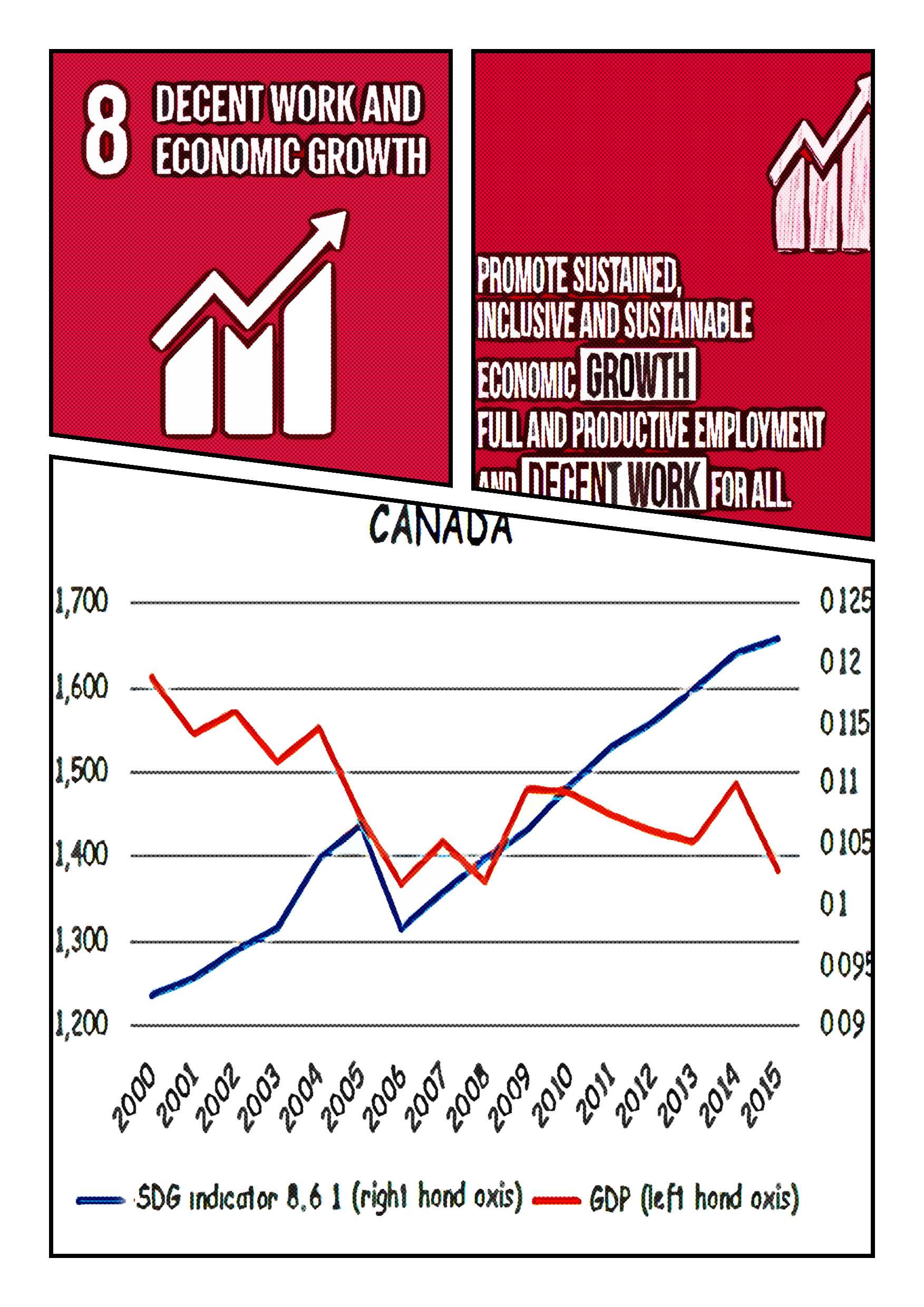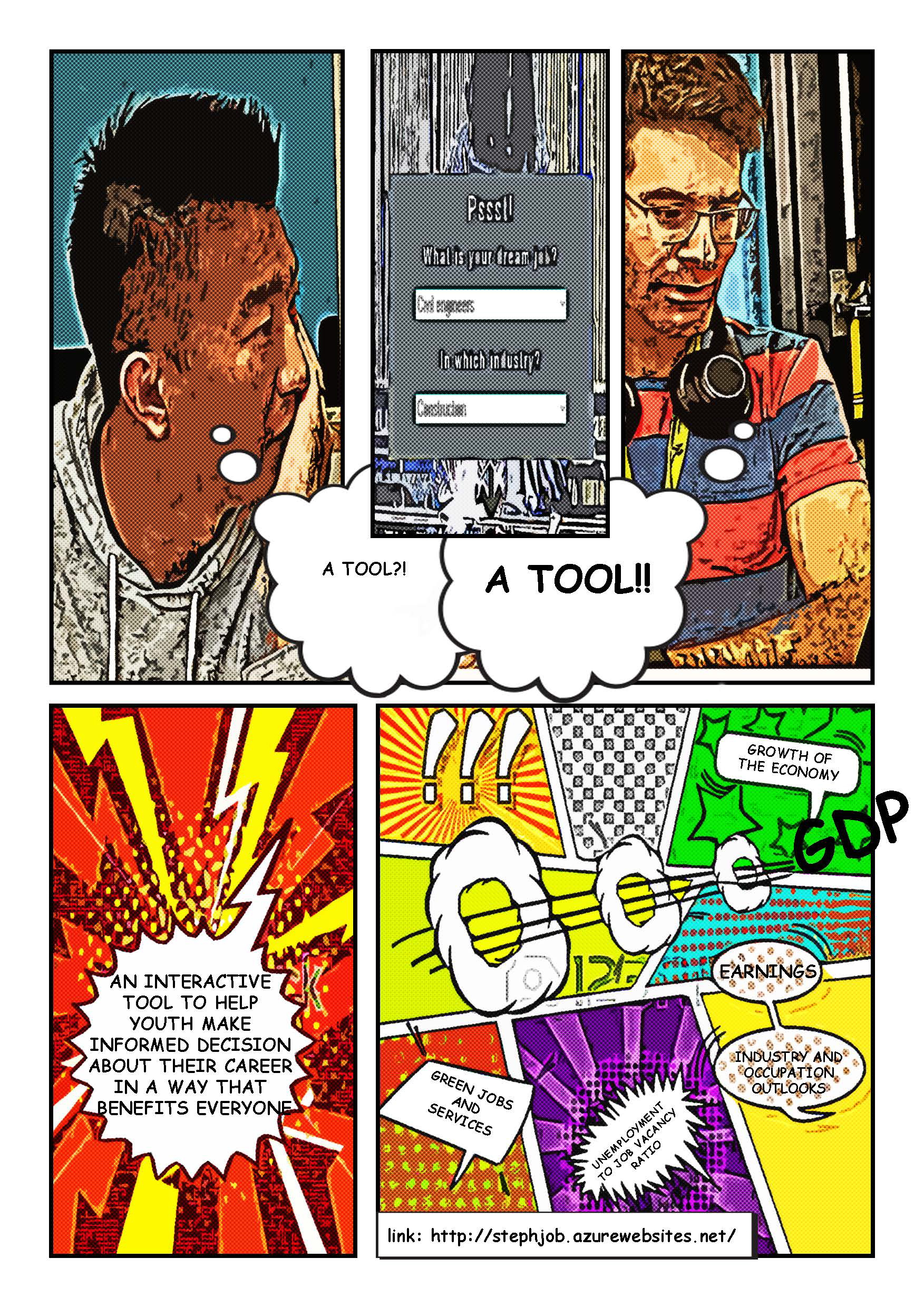 Hackathon Poster

Top left: Four friends are sitting in the Statistics Canada innovation lab one day…

Hey guys!

GDP and proportion of youth (15 to 24 years) not in education, employment, or training: (SDG indicator 8.6.1.

Let me see what we could do...

Woah! What a correlation! I wonder if…

8 decent work and economic growth.

Promote sustained, inclusive and sustainable economic growth, full and productive employment and decent work for all.

Canada.

Psst! What is your dream job? Engineer.

In which industry? Construction.

A tool? A tool!!

Left: An interactive tool to help youth make informed decisions about their career in a way that benefits everyone!

Growth of the economy: GDP.

Left: Green jobs and services.

Unemployment to job ratio.

Earnings.

Industry and occupation outlooks.