Statistics Canada is part of the 'Government Affairs' outcome area in the Whole of Government performance framework. Although the official categorization places Statistics Canada in the Government Affairs domain, the Agency contributes to most federal government outcomes in the economic, social, international, and government affairs domains. This contribution is both direct, by informing public debate and decision-making outside the federal government, and indirect, by supporting policy formulation, implementation and evaluation within the federal government.
In 2013-14, Statistics Canada will be adopting a new Program Alignment Architecture in order to better reflect the activities of the organization and allow for the analysis of consistent trends in performance indicators.
Statistics Canada's strategic outcomes, described below, are supported by a framework of program activities and sub-activities.
Strategic Outcome 1
Canadians have access to timely, relevant and quality statistical information on Canada's changing economy and society for informed debate, research and decision making on social and economic issues.
Strategic Outcome 2
Specific client needs for high-quality and timely statistical services are met.
Statistics Canada's Program Alignment Architecture is shown in Figure 1.
Figure 1 Components of the Program Alignment Architecture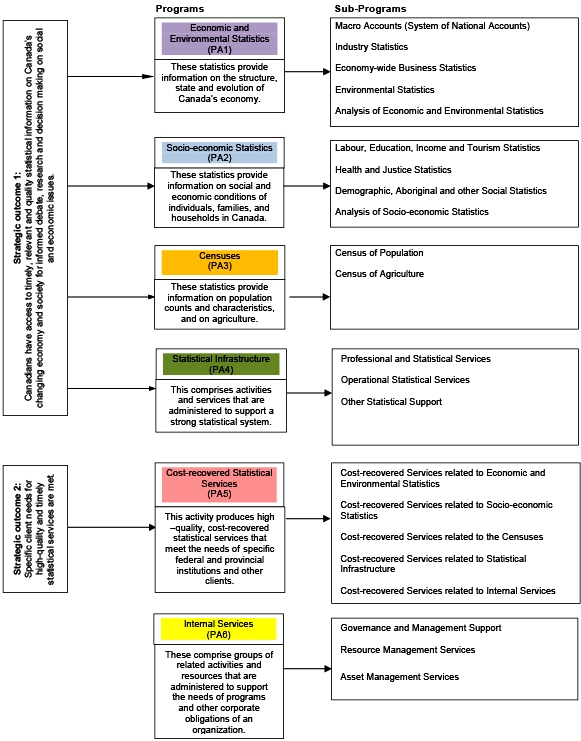 Description: Statistics Canada's Program Alignment Architecture is shown in Figure 1