Connecting Stats, Stories and People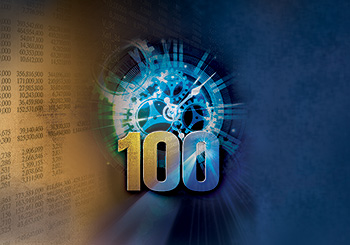 To mark Statistics Canada's 100th anniversary throughout 2018, this blog featured stories of leaders and change-makers that have impacted the world of statistics. This special series included profiles on Jean Talon, Robert H. Coats and Agatha Chapman, among others. For more information about how we marked our centennial, visit One Hundred Years and Counting.
---
September 28, 2018
In the beginning, statistics in Canada were akin to the Wild West.
There was no shortage of statistics. Government departments at every level made earnest efforts over the years to learn about the social and economic conditions of their constituents, their employment status and what types of goods or services they produced and sold.
But these efforts at data collection were often sporadic and haphazard. Data were difficult to find. There were obvious gaps and needless duplication. If you finally did track down the data you needed there was often a reluctance to share.
May 24, 2018
When Jean Talon, the first Intendant of New France, arrived on the shores of modern-day Canada in 1665, he faced many daunting challenges. Yet, over his five-year tenure, the population climbed from 3,200 to 7,600—thanks, in part, to his realization that in order to develop the colony, he would need to better understand it. So, in the winter of 1665, Talon began his administrative appointment by taking stock of the colony, subsequently using knowledge gained from the 1666 Census—the first in North America—to help it flourish.
January 29, 2018
In 2017, Statistics Canada joined the chorus of federal government institutions and the millions of Canadians from across the country who came together for Canada's 150th anniversary of Confederation. To celebrate, the agency organized an ambitious year-long program of activities and events. Our theme—Telling Canada's story in numbers—celebrates the role that Statistics Canada has played in chronicling the lives of Canadians throughout the country's history.
184 people recommended this

209 people recommended this

213 people recommended this