Connecting Stats, Stories and People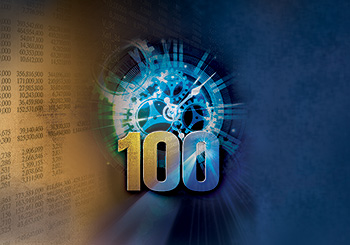 To mark Statistics Canada's 100th anniversary throughout 2018, this blog featured stories of leaders and change-makers that have impacted the world of statistics. This special series included profiles on Jean Talon, Robert H. Coats and Agatha Chapman, among others. For more information about how we marked our centennial, visit One Hundred Years and Counting.
---
November 27, 2017
An environmental economist, energy enthusiast and passionate advocate for good environmental policy, Dr. Andrew J. Leach wears many hats, and that's just to name a few. In addition to his role as an Associate Professor at the University of Alberta's School of Business, he also writes a popular energy, climate and oil sands blog, and has some 16,000 followers on Twitter—an unexpected surge in interest after what began as an easy way to communicate with students.
September 25, 2017
The Census of Population has, since 1666, painted a statistical portrait of Canada and its population, offering a wide range of data and analysis that tell the ongoing story of our country and our families. While data users often use the most current information in their research and analysis, historical censuses also serve their own unique role in providing a fascinating glimpse of the past, particularly in researching Canadian families.
August 28, 2017
In Canada, statistics have long served as an essential framework in the development of public policy, with organizations from a variety of sectors playing very diverse, but equally important, roles in recognizing, analyzing and addressing key public issues. Many of these organizations, including the Toronto-based C.D. Howe Institute, not only work with Statistics Canada data in the development of policy recommendations—they also require the same level of analytical objectivity in their work.
184 people recommended this

209 people recommended this

213 people recommended this