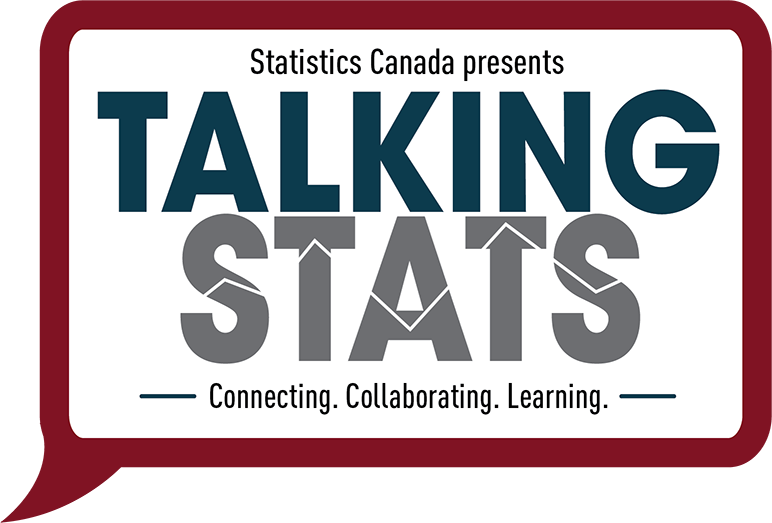 The presentation highlighted Statistics Canada's changing role in providing environmental statistics. Topics addressed included the growing focus on ecosystems and ecosystem goods and services statistics; the benefits of environment-economic accounting; and areas for future development such as working with other data partners and developing a comprehensive approach to statistics on environment activity and the "green economy". This presentation was followed by a panel discussion with experts.
When: Thursday, October 2, 2014, 9:00 a.m. to 12:00 p.m. (noon)
Where: Holiday Inn Vancouver Centre, Arbutus Ballroom, Main level, 711 West Broadway, Vancouver, British Columbia
Cost: Free
Registration is closed.
Presentor
Wayne R. Smith, Chief Statistician of Canada, Statistics Canada
Mr. Smith completed an Honours BA and Master of Economics at Carleton University in Ottawa. He joined Statistics Canada in 1981. From 2004 to 2010, as Assistant Chief Statistician, he was responsible for a variety of programs and surveys. In September 2010, by order-in-council, Mr. Smith was appointed interim Chief Statistician, and confirmed as Chief Statistician of Canada in January 2011.
Moderator

Kevin Roberts, Director, Environment, Energy and Transportation Statistics Division, Statistics Canada
Mr. Roberts graduated from Carleton University in Geography in 1987 and joined Statistics Canada that same year. He worked in the Geography Division and for the Census of Population project. He subsequently moved to the industrial statistics domain where he was responsible for managing the manufacturing statistics program. In 2010, he was appointed as Director for the Operations and Integration Division and last April, he became the Director of the newly formed Environment, Energy and Transportation Statistics Division.
Panelists
Carolyn Cahill, Assistant Director, Environment, Energy and Transportation Statistics Division, Statistics Canada
Ms. Cahill holds a Bachelor's degree of Applied Science in Mechanical Engineering from the University of Ottawa (1990) and a Master's degree of Environmental Studies from York University (1994). She has worked on Statistics Canada's Environmental Statistics Program since 2006. She is currently responsible for delivering this program which includes surveys, environmental-economic accounts and analytical publications.
Frank Came, Senior Advisor, GLOBE Group
Mr. Came is a graduate of the National Defense College of Canada and a former Officer in the Royal Canadian Navy. He has been with the GLOBE Group since 2003 and holds extensive experience in the environmental and sustainable development sectors, both in business and government. Through his extensive national and international network, Mr. Came has developed an in-depth understanding of the environmental business sector having served as President of the British Columbia Environment Industries Association. He has served in senior positions at Treasury Board of Canada Secretariat and Privy Council Office; and was a Director General at Western Economic Diversification Canada.
Elisa Campbell, Director of Regional and Strategic Planning, Metro Vancouver
Ms. Campbell completed an Honours BA in Political Science at the University of Toronto and a Bachelors of Architecture at the University of British Columbia. She has worked for many years at the forefront of implementing solutions for resilient, prosperous, and livable built and natural environments in the context of global urbanization and a warming planet. Her expertise and work in environmental planning, urban design, green buildings, and low carbon communities has earned recognition from the Canadian Institute of Planners, the American Society of Landscape Architects, the Canadian Home Builders Society, and others.
Dr. John Nyboer, Executive Director, Canadian Industrial Energy End-use Data and Analysis Centre, Simon Fraser University
Dr. Nyboer has undergraduate degrees in biology from the University of Alberta, and education from the University of Toronto, and holds a Master and a Doctorate in Natural Resource Management from Simon Fraser University. He has over 25 years' experience in data analysis, energy modelling, policy, and analysis and issues related to greenhouse gas emissions. His current work has garnered him an international reputation in the development and use of energy data and the development of energy intensity and energy efficiency indicators for industry.

Jay Ritchlin, Director, Western Region, David Suzuki Foundation
Mr. Ritchlin has a degree in biology from Kenyon College and has worked in environmental science, advocacy and education for 15 years. He leads the Western Region team in its efforts to achieve sustainable fisheries and aquatic management in Canada. Mr. Ritchlin oversees the sustainable seafood project and provides additional support for the identification of sustainable aquaculture producers and the assessment of emerging seafood certification schemes. He is also on the steering committee of the World Wildlife Fund (WWF) Salmon Aquaculture Dialogues and the technical advisory board of the Aquaculture Stewardship Council.