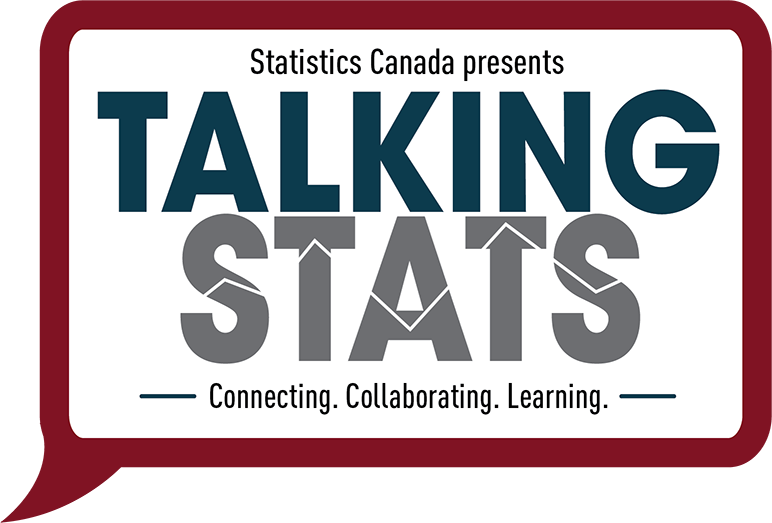 The presentation examined the role and size of the Canadian government in the Canadian economy. It also explored the government's main sources of revenue; the services delivered such as health care, education, justice; the financial stability of the various levels of government – examining specifically debt levels, assets and net worth; and the size and stability of the Canadian government sector with that of other developed countries. This presentation was followed by a panel discussion with experts and audience questions.
When: Tuesday, February 24, 2015, 9:00 a.m. to 12:00 p.m. (noon)
Where: Residence Inn by Marriott, 161 Laurier Avenue West, Sir Guy Carleton Room, Ottawa, Ontario
Cost: Free
Registration is closed.
Presenter
Wayne R. Smith, Chief Statistician of Canada, Statistics Canada
Wayne R. Smith completed an Honours BA and Master of Economics at Carleton University in Ottawa. He joined Statistics Canada in 1981. From 2004 to 2010, as Assistant Chief Statistician, he was responsible for a variety of programs and surveys. In September 2010, by order-in-council, Mr. Smith was appointed interim Chief Statistician, and confirmed as Chief Statistician of Canada in January 2011.
Moderator
Jim Tebrake, Director General, Macroeconomic Accounts Branch, Statistics Canada
Jim Tebrake is a graduate from McMaster University (Honours BA in economics) and Carleton University (master's degree in economics). He joined Statistics Canada in 1992. Since that time he has worked in a number of program areas in the Economic Statistics Field including international trade statistics and industry statistics. He is currently Director General of the Macroeconomic Accounts Branch where he oversees programs responsible for developing macroeconomic indicators such as gross domestic product, national net worth, labour productivity, balance of payments and government revenues, expenditures and levels of debt.
Panelists
Claudia Dziobek, Chief, Real Sector Division, International Monetary Fund
Claudia Dziobek holds a Ph.D. in Economics. She joined the International Monetary Fund (IMF) in 1994 where she held positions in the IMF Statistics and the Monetary and Capital Markets Departments. She was Chief of the Government Finance Division from 2008 to 2014, and now heads the Real Sector Division. Ms. Dziobek created the Government Finance Statistics Advisory Committee to foster global consultation on the Government Finance Statistics Manual 2014 and its practical applications. She has initiated a research agenda to showcase the IMF's specialized fiscal databases and has recently published What Lies Beneath: The Statistical Definition of Public Sector Debt.

Tyler Minty, Economist, Canada Federal-Provincial Relations Division, Finance Canada
Tyler Minty has a bachelor's degree in Mathematics and Economics from Queen's University and a master's degree in Economics from Carleton University. He is an expert on fiscal federalism, having over ten years of experience in the domains of federal transfers to provinces and territories, provincial and local taxation, and economic and fiscal policy at Finance Canada. His work involves extensive use of public sector statistics and the Provincial Economic Accounts data from Statistics Canada, as well as government public accounts in support of federal transfer policy and development. Prior to joining the Department of Finance, Mr. Minty worked for five years at Informetrica Limited where he specialized in provincial forecasting.

Philippe Samborski, Senior Advisor, Public Sector Statistics Division, Statistics Canada
Philippe Samborski earned a degree in economics from Laval University in 2001 and joined Statistics Canada the same year. Over the past 12 years, he has developed an in-depth expertise in government finance statistics within macroeconomic accounts. He currently works as a senior advisor in the Public Sector Statistics Division. Since 2012, he has participated as a consultant and expert in missions on public sector debt statistics at the International Monetary Fund.
Dr. Enid Slack, Director, Institute on Municipal Finance and Governance and Adjunct Professor, Munk School of Global Affairs, University of Toronto
Dr. Enid Slack holds a B.A. in Economics from York University and a M.A. and Ph.D. in Economics from the University of Toronto. She is the Director of the Institute on Municipal Finance and Governance and an Adjunct Professor at the Munk School of Global Affairs at the University of Toronto. Dr. Slack has been working on municipal finance issues in Canada and abroad for over 35 years and has been a consultant to national and international organizations in many countries. She has co-authored several books and written many articles on property taxes, intergovernmental transfers, development charges, financing municipal infrastructure, municipal governance, municipal boundary restructuring, and education funding. In 2012, Dr. Slack was awarded the Queen's Diamond Jubilee Medal for her work on cities.