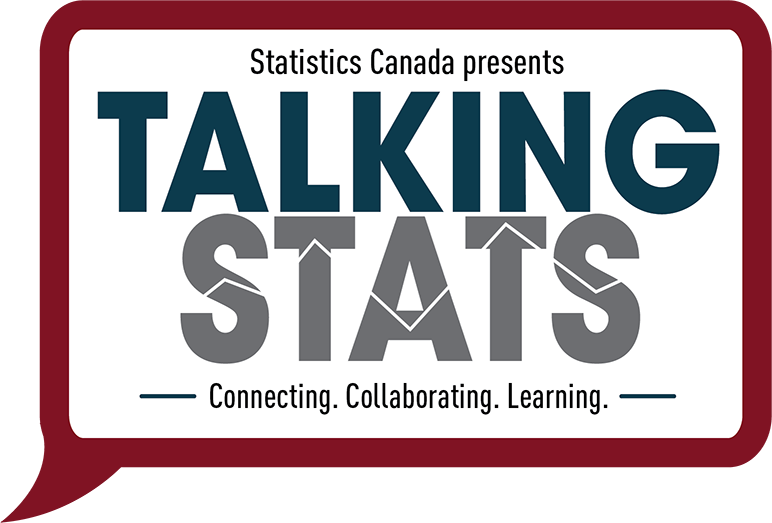 This presentation highlighted available statistical information for First Nations, Métis and Inuit in a wide variety of fields, including education, labour, health, and justice. It also discussed some of the unique challenges and opportunities in the field of Aboriginal statistics, and how Statistics Canada is working to better represent the lives and conditions of First Nations people, Métis and Inuit.
The presentation was followed by a panel discussion with experts and audience questions.
When: Wednesday, June 13, 1:00 p.m. to 4:00 p.m.
Where: Gordon Oakes Red Bear Student Centre, University of Saskatchewan
5 Campus Drive, Saskatoon, SK, S7N 5A4
Cost: Free
Registration is closed.
Presenter

Anil Arora, Chief Statistician of Canada, Statistics Canada
Anil Arora earned a Bachelor's of Science degree at the University of Alberta, then went on to study computer science and received a graduate certificate in public sector management and governance from the University of Ottawa. He joined Statistics Canada in 1988 and moved up the ranks to become Assistant Chief Statistician of the Social, Institutions and Labour Statistics Field in 2008. After a few years spent as Assistant Deputy Minister at Natural Resources Canada and Health Canada, Mr. Arora was appointed Chief Statistician of Canada in September 2016.
Master of ceremonies

Candace Wasacase-Lafferty, Director First Nation & Metis Engagement, University of Saskatchewan
Candace Wasacase-Lafferty is a citizen of the Kahkewistahaw First Nation and has been working at the University of Saskatchewan for the past fifteen years in various roles that promote Indigenous values within the institution. Ms. Wasacase-Lafferty helps various colleges and units collaborate to achieve success in matters relating to Indigenous engagement and Indigenous student success.
Moderator

Heather Dryburgh, Acting Director General, Census Subject Matter, Social and Demographic Statistics, Statistics Canada
Heather Dryburgh joined Statistics Canada after completing her undergraduate and master's degrees at the University of Western Ontario, and Ph.D. in Sociology at McMaster University. Her research areas were technology and society, education, and social inequality with a focus on gender and immigration. Heather was the Director of Tourism and Centre for Education Statistics Division before becoming the Director General responsible for Census Subject Matter, Social and Demographic Statistics Branch.
Panelists

Kelly J. Lendsay, President and CEO, Indigenous Works and Vice Chair, The Vanier Institute of the Family
Kelly J. Lendsay is a proud Indigenous leader of Canadian Cree, Métis, and European ancestry who was the first in his family to attend university, earning a Bachelor of Science and a Master of Business Administration from the University of Saskatchewan. Mr. Lendsay redefined the future role Canadian universities can play in developing an Indigenous economy. He was also the inaugural director at his alma mater of the first Indigenous Business Education program with a specialization in Indigenous management in 1990. In 1998, Mr. Lendsay became the inaugural President and CEO of Indigenous Works, formerly the Aboriginal Human Resource Council, developing workplace, workforce and partnerships strategies, tools and systems to increase Indigenous engagement in the economy.

Candice Pete, Senior Strategic Officer, Indigenous Programs and Partnerships, University of Saskatchewan
Candice Pete from the Little Pine First Nation, Treaty 6 Territory is a Senior Strategic Officer, Indigenous Programs and Partnerships, at the College of Agriculture and Bioresources, University of Saskatchewan. Ms. Pete started her career with Aboriginal Affairs and Northern Development Canada, and her expertise led her to the University of Saskatchewan where she joined the management team as the Director of the Indigenous Peoples Resource Management Program. Ms. Pete endeavors to ensure that the Indigenous land and resource training offered by the College of Agriculture and Bioresources is relevant and meets the unique needs of Indigenous communities in the area of lands and resources. She also ensures that guidance and advice from Indigenous communities are at the forefront when it comes to incorporating Indigenous worldviews into curriculum.

Rhett Sangster, Director, Reconciliation and Community Partnerships, Office of the Treaty Commissioner
Rhett Sangster grew up in Tisdale, Treaty 6 Territory in Saskatchewan. He holds a Master in International Development Policy from Duke University and is a graduate of the University of Saskatchewan. Mr. Sangster began his career as a Foreign Service Officer and spent three years as a diplomat in Turkey. He coordinated Canadian international policy on mediation, peace processes and the effects of war on women and girls. Mr. Sangsters now works with the Office of the Treaty Commissioner, coordinating efforts to engage both the public and community leaders on the nature of reconciliation in Saskatchewan.