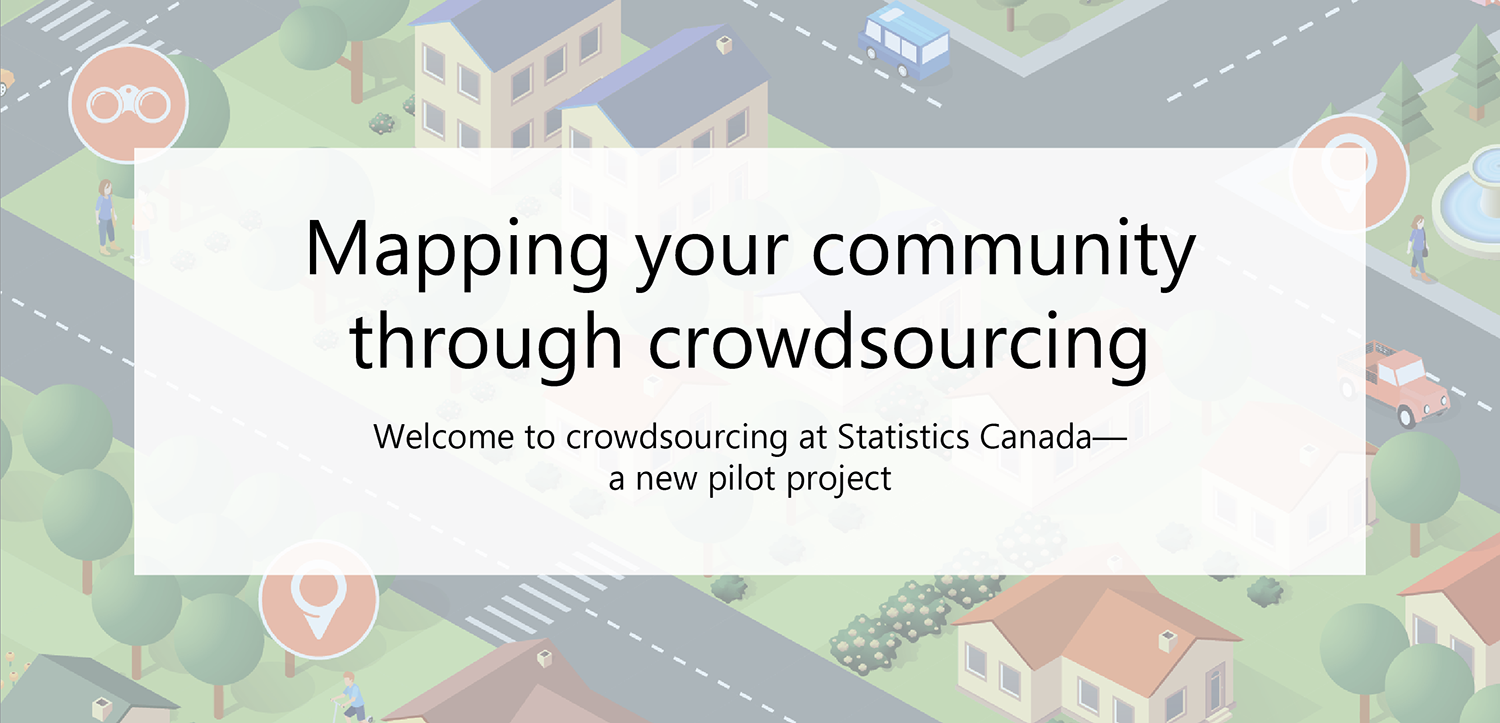 Mapping your community through crowdsourcing

Welcome to crowdsourcing at Statistics Canada a new pilot project!
What is crowdsourcing?
Crowdsourcing involves collecting information from a large community of users, which can help improve how we collect data. It relies on the principle that individual citizens are experts within their local environments.
What is OpenStreetMap?
OpenStreetMap is a digital database built through crowdsourced volunteered geographic information. The platform is supported by the non-profit OpenStreetMap Foundation and works in a style similar to Wikipedia. A key feature of this platform is that the data from OSM is freely available for visualization, query, download, and modification under the Open Data Commons Open Database License (ODbL).
Mapping Canada—one location at a time
Our crowdsourcing pilot project was successfully completed in March 2018 by mapping the building footprints in the Ottawa and Gatineau areas into OpenStreetMap. We would like to thank all our project contributors who helped create a free and open source of information on commercial, industrial, government and other buildings in Canada.
An eye on the future
This project helped develop the Building Canada 2020 initiative (BC2020), a community-led initiative to map all buildings in Canada by 2020. For more information about the BC2020, see the OSM Wiki page WikiProject Canada/Building Canada 2020.
Many other areas of Canada still require buildings to be mapped. For more information about OSM and mapping with OSM, see OpenStreetMap.