April 5, 2022, 11:00 a.m. (EDT)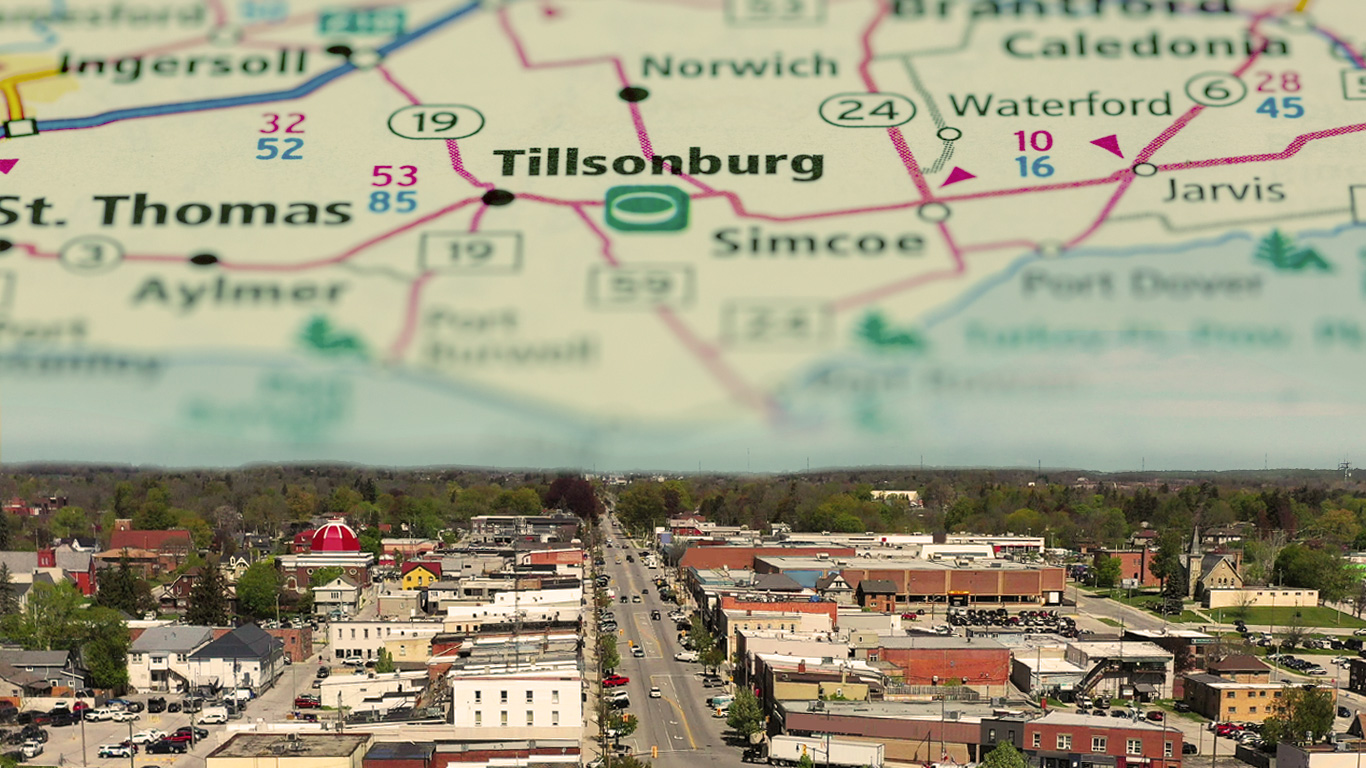 "Tillsonburg. (Tillsonburg) My back still aches when I hear that word!"
Canadian singing legend Stompin' Tom Connors did not have fond memories of his time in Tillsonburg, judging by his 1971 Canadian country music hit of the same name.
The town itself was not to blame. The physical pain caused by picking tobacco on hand and knee in the fields around Tillsonburg was Stompin' Tom's main complaint, although low wages and working outside in the elements also weighed heavily on his mind, judging by the lyrics of his song.
Flash forward 50 years, and Stompin' Tom would have a much different impression if he thumbed a ride to Tillsonburg today.
First off, his earnings would be multiple times higher than "seven dollars a day." Harvesters, landscapers and natural resource labourers made on average $17.91 an hour in Ontario in August 2021.
Stompin' Tom would also find considerably fewer tobacco fields. Just under 3,000 farms in Ontario reported growing tobacco in 1976. Three decades later, in 2006, that number had fallen to well under 700. Tobacco planted area fell by two-thirds over this period to 12 816 hectares in 2006.
Overall, unstemmed leaf tobacco farmers received just under $64 million for their crop in 2021. This was less than half the total annual cash receipts received in the years leading up to the pandemic and, indeed, less than half of what tobacco farmers received annually in 1971 ($135 million), when the song "Tillsonburg" reached number 12 on the Canadian country charts.
You would also be much more likely to find a temporary foreign agricultural worker toiling in the greenhouses and nurseries, orchards, or fruit and vegetable farms surrounding Tillsonburg in the summer of 2021.
Over 22,800 temporary foreign workers came to Ontario to help put food and flowers on our tables in 2020, down from around 24,300 in 2019. Just over half of the temporary foreign agricultural workers in 2020 came from Mexico, one-quarter came from Jamaica, and 1 in 10 came from Guatemala.
While the tobacco fields have gotten smaller, Tillsonburg has gotten a lot bigger, with 18,615 people calling it home in the spring of 2021, up 17.3% from five years earlier and almost three time larger than in 1971 (6,608 people).
Tillsonburg was 1 of 51 municipalities of at least 5,000 people in Ontario that grew by 10% or more from 2016 to 2021, 48 of which were located in southern Ontario.