Using historical censuses to research Canadian families with Lisa Dillon from the Université de Montréal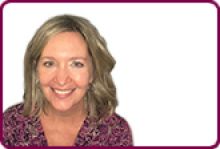 The Census of Population has, since 1666, painted a statistical portrait of Canada and its population, offering a wide range of data and analysis that tell the ongoing story of our country and our families. While data users often use the most current information in their research and analysis, historical censuses also serve their own unique role in providing a fascinating glimpse of the past, particularly in researching Canadian families. This is why many historians, genealogists and other social researchers turn to census records as a pivotal starting point in learning about the Canadian families of both today and yesteryear.
One such historical demographer is Lisa Dillon, Professor of Demography from the Université de Montréal, who recently gave a presentation at an event held by Statistics Canada called: A glimpse into the past: Using historical censuses to research Canadian families. Held on September 21, 2017, this special Canada 150 event brought together academics, historians, community organizations, archivists and genealogists for a discussion on the crucial role of census records in genealogy research to tell the story of our Canadian families.
Having worked with historical population data for more than 20 years, Ms. Dillon has devoted her career to studying the lives of Canadians from centuries past. To do this, she uses data from multiple sources on topics ranging from family environments and living arrangements in the eighteenth and nineteenth centuries to the residential autonomy of single persons from 1921 to 1951. Her work, published in journals such as Annales de démographie historique, The History of the Family: An International Quarterly and Historical Methods: A Journal of Quantitative and Interdisciplinary History, has been supported by the Canada Foundation for Innovation and the Social Sciences and Humanities Research Council of Canada.
"What's special about the census for historians is that it places people in household groupings. This means we can study family environments and dynamics—an area that complements other data sources such as the parish registers of Quebec. By integrating these diverse data, historians get the best of both worlds and it helps us better understand what life was like for families living in early Canada," Ms. Dillon said.
The Canadian families of yesteryear
Ms. Dillon is also the Director of the Université de Montréal's well-known Programme de recherche en démographie historique (PRDH, Research Programme in Historical Demography) which, in 1966, began an extensive project to reconstruct the population of Quebec beginning in the seventeenth century. Over the next 50 years, the PRDH would go on to develop a computerized population register, called the Registre de la Population du Québec ancien (1621-1799). The PRDH has evolved into a multipurpose database used by scholars across various disciplines, including history, genetics, genealogy and linguistics. It now contains the personal history of many Quebec ancestors, making it of broad public interest in the province and to genealogists in particular.
This research, however, would not have been possible without the exhaustive gathering of data from the parish registers of Old Quebec. In fact, the team at PRDH is currently linking a database of the 1831 Census of Quebec to Quebec parish register data, with funding from the Canadian Foundation for Innovation. "While longitudinal data from the parish registers provides historians with demographic outcomes on fertility, mortality, migration and marriage patterns, it doesn't tell us how wealthy or poor people were—the census tells us this. That's why we are beginning to link data from the parish registers to historical censuses for a more comprehensive analysis."
Ms. Dillon compares this work to the kind of research genealogists do, as she and her team at PRDH can follow a person's life course across multiple sources, only at a large-scale level with hundreds of thousands of cases. Canadians can use these data, too, in researching their own family histories, which she says is sometimes at odds with what the family myths are. "Canadians can use this data to verify family legends or learn things not remembered, such as their ancestors' occupations, their birth dates, or, their birth places and years of immigration. People can nail down some of this information by looking at the census," she said.
Research topics
Ms. Dillon has used the census as a primary tool in her own research, including on the living arrangements of the elderly in her 2008 book The Shady Side of Fifty: Age and Old Age in Late Victorian Canada and the United States. Using the census and drawing from diaries and letters, she researched, documented and highlighted how shifts in living arrangements, the advent of retirement, and an empty nest free of adult children changed the trajectory of old age during the late 1800s.
In collaboration with L'Institut national de la recherche scientifique, Ms. Dillon used the census to look at the residential autonomy of single persons in early twentieth century Canada, a topic of interest this year as the percentage of one-person households is at an all-time high in Canada's 150-year history. And, in a project to link censuses from 1871 to 1881, she found some interesting conclusions on youth leaving home for the first time.
"I found this interesting pattern where young women were more likely to leave home early if they grew up in a household dominated by brothers rather than by sisters. This may have occurred because sisters had to act as the servant of the household, whereas with sisters, they could share the workload. This evidence suggests that young women were motivated to leave because of these gendered challenges."
Continuities and changes in the census
As Statistics Canada continues to celebrate Canada's 150th anniversary of Confederation, Ms. Dillon has highlighted some of the continuities and changes in the Census of Population, such as new options for blended families, common-law unions and multiple ethnicities.
While she says the core of the questions have remained the same, the census has and will continue to evolve to reflect the societal values of the time. These subtle, yet telling, changes help scholars like Ms. Dillon research and analyze societal values that mirror the past and, most importantly, reflect the future of Canada's diverse families.
To learn more about Statistics Canada's program of activities to mark Canada 150, visit Telling Canada's story in numbers.
Please note that comments are moderated. It may take some time for your comments to appear online. For more information, consult our rules of engagement.
User comments
I've checked out a couple of the links and I am disappointed that the actual lecture/article doesn't appear. Is it possible to access this content or is this series just going to be a long biography of the speaker/author? Thanks.
Thank you for your feedback on the blog post that discusses Lisa Dillon's professional background as a historical demographer and her use of historical census data to research Canadian families. If you wish to obtain a copy of Ms. Dillion's presentation from September's Speaker Series event, please contact us at statcan.speakerseries-seriedeconferences.statcan@canada.ca. Thanks again.
I would also like a copy of Professor Dillon's presentation on use of historical census data.
thanks.
536 people recommended this

568 people recommended this

565 people recommended this