Find tools and resources for educators, businesses, community supporters, influencers and more!
The Daily - Latest census releases
September 21, 2022
August 17, 2022
Additional resources
Watch these videos to find out the answers to your questions about the Census.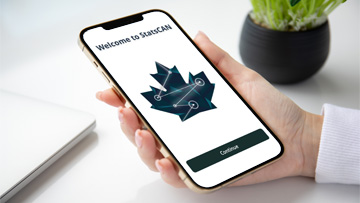 Looking for a new way to access census data? Try Statistics Canada's newest mobile app! StatsCAN is now available for download in the Apple and Google app stores.
The Census of Agriculture Toolkit includes tools and resources about the upcoming 2021 data releases in one convenient location to help you share information with your networks.