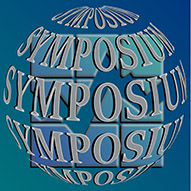 2021 International Methodology Symposium
Statistics Canada
Fall of 2021
STATCAN.symposium-symposium.STATCAN@canada.ca
Registration procedures
As a fully virtual conference, the Symposium will be free of charge in 2021 for all registered participants and all presenters.
Registration deadline
The registration form will remain open during the Symposium. However, only participants whose registrations are received before Wednesday at noon (EDT) will be sent invitations in time for the Friday of that week. Thanks for your understanding.
Please note that we are no longer able to accept nor acknowledge requests for workshop participation.
---
Registration Submission Form
Registration is closed.