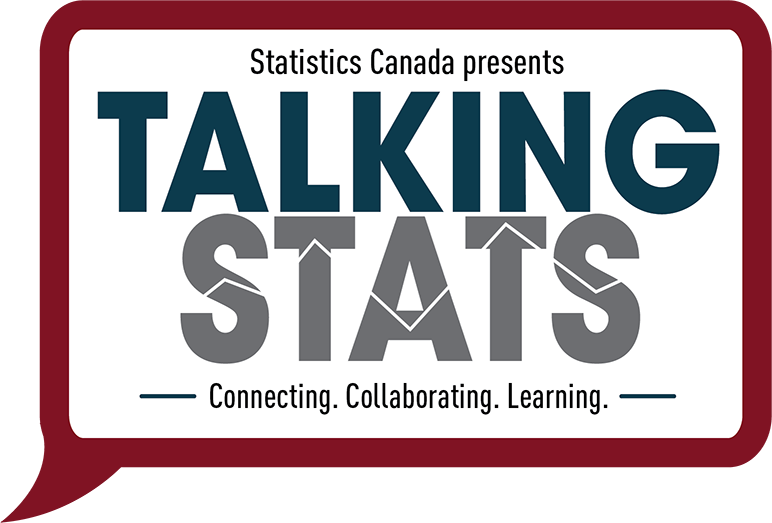 For the modern operator, farming has evolved into an innovative career requiring knowledge of business management and technology, and more than ever agricultural sciences.
Driven by competition and aided by technology, the number of Canadian agricultural operations is decreasing as the operations become larger, more complex and capital intensive. Farms are taking advantage of innovation through marketing strategies, processes and product offerings in order to exploit new markets and cut costs.
This presentation will highlight the new ways Statistics Canada is integrating data from multiple sources in order to reduce the burden on farmers and to make information more relevant and timely for agro-businesses and analysts.
The presentation will be followed by a panel discussion with experts and audience questions.
When: Tuesday, November 14, 2017, 9:00 a.m. to 12:00 p.m. (noon)
Where: Fairmont Winnipeg Hotel, West ballroom, 2 Lombard Place, Winnipeg, Manitoba
Cost: Free
Registration is closed.
Presenter

Anil Arora, Chief Statistician of Canada, Statistics Canada
Anil Arora earned a Bachelor's of Science degree at the University of Alberta, then went on to study computer science and received a graduate certificate in public sector management and governance from the University of Ottawa. He joined Statistics Canada in 1988 and moved up the ranks to become Assistant Chief Statistician of the Social, Institutions and Labour Statistics Field in 2008. After a few years spent as Assistant Deputy Minister at Natural Resources Canada and Health Canada, Mr. Arora was appointed Chief Statistician of Canada in September 2016.
Master of ceremonies

Lorne Anderson, Director, Western Region and Northern Territories
Lorne Anderson completed both his undergraduate business degree and a Master of Arts in Communications and Technology through the University of Alberta. He has been with Statistics Canada as Director of the Western and Northern Region since February 2015. With offices in Winnipeg, Edmonton and Vancouver, the region includes the four western provinces plus the three territories. M. Anderson started his public service career in 1990 as an auditor with Revenue Canada and gained experience in a number of program areas including criminal investigations, the scientific research and experimental development program, and trade administration services. He has also taken assignments to other government departments at various times in his career including to the National Energy Board and with the office of the Chief Information Officer at Treasury Board.
Moderator

Sandrine Prasil, Assistant-director, Agriculture Statistics Division, Statistics Canada
Sandrine Prasil holds a Bachelor in Bio-Agronomy – Plant Science and a Master's degree in Agricultural Economics from Laval University, in Quebec City. Her studies brought her to China for two years to study the emergence of private dairy farms. She joined Statistics Canada in 1991 where she worked for most of her career, both on social and economic statistics. She also worked at Environment Canada and Health Canada. As an Assistant Director in Agriculture Statistics Division, she oversees the release of all annual and sub-annual agriculture statistics.
Panelists

Bruce Burnett, Director, Weather and Markets for Glacier Farm Media
Bruce Burnett has been living and breathing Western Canadian agriculture for over 30 years. He holds a Bachelor of Agricultural Science degree and a Master's degree in Agriculture from the University of Manitoba, where he specialized in Agricultural Meteorology. The combination of practical experience gained by growing up on a farm in western Manitoba and years of monitoring global weather and markets for the Canadian Wheat Board gives Bruce a unique perspective on the agricultural markets. His specialty is the analysis of weather conditions and their impact on global agricultural markets. Bruce is an enthusiastic speaker who will deliver an authoritative perspective on markets for crops grown in Western Canada. Bruce currently is the Director of Weather and Markets for Glacier Farm media and resides in Winnipeg, Manitoba.

Dr. Derek Brewin, Department Head, Agribusiness and Agricultural Economics, University of Manitoba.
Derek Brewin has a PhD. from the Pennsylvania State University. His research focuses on grain and oilseed markets as well as innovation. Derek is a Past President of the Canadian Agricultural Economics Society. He has served as a Senator at the University of Manitoba and as a director of the Manitoba Rural Adaptation Council. Prior to his academic career Derek was a Corporate Advisor for the CWB, a Policy Economist for AAFC and a farm lender. Derek was raised on a mixed irrigation farm in southern Alberta.
Patty Rosher, Director, Transformation Manitoba Agriculture
Patty Rosher has a Bachelor of Commerce and a Master of Science in Agricultural Economics from the University of Saskatchewan, and a Master of Business Administration from the Asper School of Business at the University of Manitoba. Patty has over 20 years of experience in the areas of agriculture policy, market development, sales and logistics, board and commissions, and legislation and regulation. She joined the Province of Manitoba in June 2012 after 18 years with the Canadian Wheat Board and is currently Director of the Transformation Branch with Manitoba Agriculture. The branch includes the Research Intelligence, Foresight and Analysis, and IT Services units. Patty Rosher grew up on a farm near Eatonia, Saskatchewan.