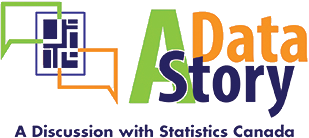 This half-day event will feature a keynote presentation by Anil Arora, Chief Statistician of Canada and will explore the evolving labour market in Atlantic Canada, and how this has been—and continues to be—influenced by socio-demographic factors, such as fertility, immigration and interprovincial migration. It examines the current labour market situation within the Atlantic region, as well as existing opportunities and future directions. Strategies being undertaken by Statistics Canada to provide more local and granular labour market information, and emerging issues of interest, such as the digital economy, are also presented.
An expert panel discussion and question period will follow immediately after the presentation. You are encouraged to provide your input and contribute to Statistics Canada's modernization efforts on this very important topic.
Participants may also follow the discussion stream via Facebook LIVE on Statistics Canada's Facebook page.
We sincerely hope you will join us in what will undoubtedly be a thought-provoking and fruitful discussion.
When: Monday, June 17, 2019, 1:00 p.m. to 4:00 p.m. (Atlantic Time)
Where: Delta Hotels Beausejour, Moncton, NB
Cost: Free
Registration is closed.
Presenter

Anil Arora, Chief Statistician of Canada, Statistics Canada
Anil Arora earned a Bachelor of Science degree at the University of Alberta, then went on to study computer science and received a graduate certificate in public sector management and governance from the University of Ottawa. He joined Statistics Canada in 1988 and moved up the ranks to become Assistant Chief Statistician of the Social, Institutions and Labour Statistics Field in 2008. After a few years as Assistant Deputy Minister at Natural Resources Canada and Health Canada, he was appointed Chief Statistician of Canada in September 2016.
Master of ceremonies
Martine Lamontagne, Regional Director, Eastern Region, Statistics Canada
Martine Lamontagne has extensive experience with Statistics Canada. She started with the agency during the 1991 Census in the regional census office in Montreal, where she held a position of supervisor at the Census Help Line. After the 1991 Census, she went back to University and obtained her degree in Industrial Relations in 1992. From May 1992 to the present day, she has held many positions in collection and census operations such as Data Collection Manager, Program and District Manager and Regional Assistant Director to name a few. Ms. Lamontagne was appointed Regional Director for the Eastern Region on October, 2012.
Moderator

Josée Bégin, Director, Labour Statistics Division, Statistics Canada
Josée Bégin has a bachelor's degree in mathematics-statistics (BSc) from the Université de Sherbrooke and a master's degree in mathematics-statistics (MSc) from the University of Ottawa. She started her career at the Canada Revenue Agency in 1994 before joining Statistics Canada in 2002. Over the course of her career, Josée has occupied various management positions related to statistics on income, education, tourism and health. She is now the Director of the Labour Statistics Division, where she is responsible for the collection, processing and dissemination of statistics on employment, employment insurance and job vacancies, and for the release of the official monthly unemployment rate. Her favourite hobbies include yoga and reading.
Panelists

Herb Emery, Vaughan Chair in Regional Economics, University of New Brunswick (UNB)
Herb Emery is the Vaughan Chair in Regional Economics at UNB. His academic career began at the University of Calgary, where he was Full Professor in Economics and Research Director for the School of Public Policy. From 2010 to 2015, he served as Managing Editor of Canadian Public Policy, Canada's foremost journal examining economic and social policy. His current research focuses on the development of the Canadian economy and the persistence of long-standing regional disparities from the perspective of the economic fundamentals of growth in a small open economy.

Adrienne O'Pray, President and CEO, New Brunswick Business Council
Adrienne O'Pray has an MBA from the University of New Brunswick and a Bachelor of Science from Dalhousie University. She is currently President and CEO of the New Brunswick Business Council. She is responsible for leading the council in its work to champion entrepreneurship and promote robust economic policy debate and development in New Brunswick. Prior to joining the council, she served as Vice-President / Senior Consultant with Ambir Solutions and Chief Operating Officer with Atlantic Lottery. She began her career with NBTel, where she led operations and customer services during a period of unprecedented industry change. Over the past 20 plus years, Adrienne has developed expertise leading cultural change, strategic planning, business development, operations and operational leadership.

Patrick Richard, Workforce Strategist, Opportunities New Brunswick (ONB)
Patrick Richard joined ONB in September 2017 as a Workforce Strategist. The Workforce Strategy Team works with the Business Growth and Investment Attraction teams to support ONB clients in all aspects of human resources: recruitment, workforce attraction, retention and more. Patrick is also involved in the Moncton region's business community. He is the Founder and Chairman of the Hub City Young Professionals Network, which aims to create business and social opportunities for all of Greater Moncton's young professionals, business owners and entrepreneurs.

Kevin Silliker, Director of Economic Development, City of Moncton
Kevin Silliker graduated from St. Mary's University and went on to complete his MBA at Université de Moncton. He is currently the Director of Economic Development with the City of Moncton, where he has worked since 2007. Kevin has been involved in many City files, including the development of the $100 million Avenir Centre in downtown Moncton. Kevin has been instrumental in creating and delivering the City's downtown and heritage financial incentive grant program, and assisted in delivering over $73 million of downtown building permits in 2017 and 2018. Kevin also oversees the immigration portfolio for the City of Moncton and led the development of the Greater Moncton Immigration Strategy and the establishment of the Greater Moncton Local Immigration Partnership. Kevin has been active in community initiatives, serving as a board member with Downtown Moncton Centre-ville Inc., the YMCA and the Moncton Minor Hockey Association.