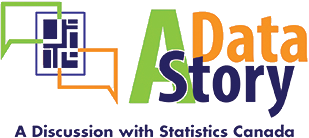 Presentation #1: The uncomfortable but necessary conversation on racism
9:30 am - 11:30 am Pacific Time
Timely, quality, data is a powerful tool that can be used to shine a light on the inequalities that racialized and Indigenous populations face. It provides thought leaders and decision makers with the crucial information they need to make meaningful change. How is data being used to identify and address inequalities in our communities? Join the Chief Statistician of Canada, Anil Arora, and a panel of experts for an in-person, data-driven discussion on anti-racism and the steps being taken towards a more equitable BC, and ultimately, a more equitable Canada.
Presentation #2: A roof for all: factors shaping the housing challenge for today and tomorrow
1:00 pm - 3:00 pm Pacific Time
Housing is much more than a roof over one's head. It's a source of individual security, dignity, and identity; a key factor in economic prosperity, health, and community well-being. Immigration has played a significant role in Canada's population growth and composition, and with a challenging housing market, we need timely and reliable data to help guide the conversation on access and affordability. Join the Chief Statistician of Canada, Anil Arora, and a panel of experts for an in-person, data-driven discussion on the housing and immigration story in Canada, and the drivers shaping it, especially in Vancouver.
An expert panel discussion and question period will follow immediately after the presentations. You are encouraged to provide your input on these very important topics.
We sincerely hope you will join us in what will undoubtedly be thought-provoking and fruitful discussions.
When: Wednesday September 20th, 2023 – 9:30 am to 3:00 pm Pacific Time
Where: Pan Pacific Hotel, 999 Canada Pl #300, Vancouver, BC, V6C 3B5
Cost: Free
If you are registered and your plans have changed and you can no longer attend, please cancel your registration.
Presenter
Anil Arora, Chief Statistician of Canada, Statistics Canada
Emcee
Puja Challenger, Executive Director, Western Region & Northern Territories, Statistics Canada
Moderator
Josée Bégin, Assistant Chief Statistician, Social, Health and Labour Statistics Field, Statistics Canada
Panellists
Presentation #1
Welcoming remarks: Mable Elmore, Parliamentary Secretary for Anti-Racism Initiatives
Barbara Lee, Founder and President, Vancouver Asian Film Festival
Dr. Carol Liao, Associate Professor, Peter A. Allard School of Law, University of British Columbia
Hayden Lansdell, Assistant Deputy Minister, BC Data Service, Government of BC
Dr. June Francis, Co-Director -The Co-Laboratorio Project, Director Institute for Diaspora Research and Engagement, Associate Professor, Beedie School of Business, Simon Fraser University
Presentation #2
Ahmed Omran, Director of Community Real Estate and Asset Management, S.U.C.C.E.S.S.
Jennifer Podmore Russell, Vice President, Advisory and Consulting Services, Rennie Group
Noha Sedky, Principal, CitySpaces Consulting
Peter Meiszner, Councillor, City of Vancouver
---
Please note that you will receive a confirmation email after registering.
Simultaneous interpretation (English, French) will be available during the event.
Registration:
Registration is now closed