The Open Database of Addresses
Catalogue number: 46260001
Issue number: 2021001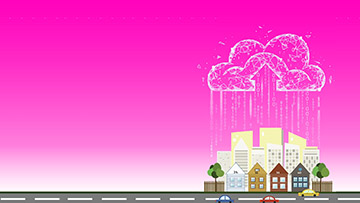 The Open Database of Addresses (ODA) is a collection of open address point data and is made available under the Open Government License - Canada.
Statistics Canada acknowledges the many local governments that produce public address listings, which are the source of the ODA. These addresses will also be integrated into a new National Address Register (NAR) of residential and non-residential addresses, to be made available later this year by Statistics Canada. Compiled from a multitude of sources, The NAR will be a comprehensive and standardized source of publicly-available addresses and related geographic coding. It is part of the Data Strategy for the Federal Public Service.
The ODA brings together 99 datasets originating from various government sources of open data. This database aims to provide enhanced access to a harmonized listing of address data across Canada by making it available as open data. This database is a component of the Linkable Open Data Environment (LODE).
Data sources and methodology
The inputs for the ODA are datasets provided by municipal, regional or provincial sources available to the general public through open government portals under various types of open data licenses. The current version of the database (version 1.0) contains approximately 10 million records and includes provinces and territories where open address data were found during the collection period (January to April, 2021).
Individual datasets sourced from their respective open data portals were processed and harmonized into the ODA. The data sources used do not deploy a uniform standardization system. The ODA harmonizes addresses by converting them to a uniform standard.
To see the full list of variables provided by a given data provider, please visit their open data portals which are linked in the metadata document that accompanies the ODA.
The variables included in the ODA are as follows:
Source Index
ODA Index
Group Index
Civic Number
Street (including street type and direction)
Street Name
Street Type
Street Direction
Unit
Full Address
Postal Code
City
Processed City
Standardized Street Name
Standardized Street Type
Standardized Street Direction
Provider
Census Subdivision Name
Census Subdivision Unique Identifier
Province or Territory Unique Identifier
Latitude
Longitude
For more information on how the addresses and variables were compiled, see the metadata that accompanies the ODA.
Downloading the ODA
For ease of download, the ODA and accompanying metadata document is provided by province and territory as a zipped CSV.