Catalogue number: 21260002
Issue number: 2021001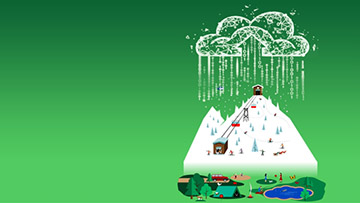 The Open Database of Recreational and Sport Facilities (ODRSF) is a collection of open data containing the names, types, and locations of recreational and sport facilities across Canada. It is released under the Open Government Licence - Canada.
The ODRSF compiles open, publicly available, and directly-provided data on recreational and sport facilities across Canada. Data sources include provincial, territorial and municipal governments. This database aims to provide enhanced access to a harmonized listing of recreational and sport facilities across Canada by making them available as open data. This database is a component of the Linkable Open Data Environment (LODE).
Data sources and methodology
The inputs for the ODRSF are datasets whose sources include provincial, territorial and municipal governments. These datasets were available either under one of the various types of open data licences, e.g., in an open government portal, or as publicly available data. Details of the sources used are available in a 'Data Sources' table located within the downloadable zipped ODRSF folder.
The data sources used do not deploy a uniform classification system. The ODRSF harmonizes facility type by assigning one of eighteen types to each facility. This was done based on the facility type provided in the source data as well as using other research carried out for that purpose.
The eighteen facility types used in the ODRSF are:
trails: urban and rural trails or pathways for walking, hiking, or biking.
sports fields: fields on which sports can be played.
arenas: facilities where sports and/or recreational activities take place.
athletic parks: recreation areas focused on athletic activity.
beaches: waterfront beach areas.
casinos: casino or gambling facilities.
community centres: community centres and leisure facilities.
gyms: both public and private gym facilities.
marinas: marina facilities.
parks: parks and greenspaces, including both city and national parks.
playgrounds: play spaces which are distinct from parks in that they have specifically been classified as such by the publisher of the data. Often includes playground equipment.
pools: indoor and outdoor swimming pools.
race tracks: tracks for racing.
rinks: most commonly ice rinks.
skate parks: parks used for skateboarding.
splash pads: urban areas for water play.
stadiums: facilities where sports and/or recreational activities take place.
miscellaneous: facilities that do not fall into any of the above categories.
The ODRSF does not assert having exhaustive coverage and may not contain all facilities in scope for the current version. While efforts have been made to minimize these, facility type classification and geolocation errors are also possible. While all data are released on the same date, the dates as of which data are current depends on the update dates of the sources used.
A subset of geo-coordinates available in the source data were validated using the internet and updated as needed. When latitude and longitude were not available, geocoding was performed for some sources using address data in the source street address.
Deduplication was done to remove duplicates for cases where sources overlapped in coverage.
This first version of the database (version 1.0) contains approximately 182,000 records. Data were collected by accessing sources in 2020 and 2021.
The variables included in the ODRSF are as follows:
Index
Facility Name
Source Facility Type
ODRSF Facility Type
Provider
Unit
Street Number
Street Name
Street Type
Street Direction
Postal Code
City
Province or Territory
Source-Format Street Address
Census Subdivision Name
Census Subdivision Unique Identifier
Province or Territory Unique Identifier
Latitude
Longitude
For more information on how the addresses and variables were compiled, see the metadata that accompanies the ODRSF.
Downloading the ODRSF
For ease of download, the ODRSF is provided as a compressed comma-separated values (CSV) file.
Visualizing the ODRSF
The ODRSF content is available for visualization on a map using the Linkable Open Data Environment Viewer.