Indicators, data and detailed analysis related to Canadian demographics, from a wide set of data sources including population estimates and projections, and the census.
Canada's population clock (real-time model)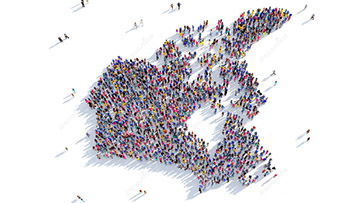 This population clock models, in real time, changes to the size of the Canadian population and the provinces and territories.
Consult "Differences between Statistics Canada's census counts and population estimates" to learn more about this topic.
Features