As technology continues to evolve, it is more important now than ever to promote and strengthen security for individuals, governments and businesses to mitigate and prevent complex security threats. As a result of our new digital reality, the nature of crime, and the ways in which law enforcement and emergency response agencies work, are also evolving.
While technology has the power to enable or facilitate crime, it can also be used as an effective tool to prevent, detect and respond to crime and other emergencies, and contribute to evidence-based decision-making in public safety.
This panel will address the changing landscape of community safety, and discuss the role data continues to play in countering cybercrime in our new digital era.
When: June 25, 2019, from 1:30 p.m. to 2:30 p.m., followed by a 30-minute question and answer discussion.
Cost: Free
Registration is closed.
You can watch a recording of the event here: Canada 4.0: Cybercrime and Cybersecurity Digital Conference.
Hosts
Statistics Canada and Innovation, Science and Economic Development Canada
Moderator
Yvan Clermont
Yvan Clermont is the Director of the Canadian Centre for Justice Statistics at Statistics Canada. In this position, he is responsible for leading the activities related to the development, production, integration, and analysis of data related to the criminal and civil justice system and public safety. Mr. Clermont is directing a highly specialized and professional staff providing crime and justice statistical information, and authoritative expertise and advice to governments, non-profit organizations and institutions.
Mr. Clermont has worked in several areas related to social statistics at Statistics Canada. Before being the Director of the Canadian Centre for Justice Statistics, he was Director of the Demography Division. He has also been the Assistant Director responsible for the Labour Force Survey and the Assistant Director of the Centre for Education Statistics, where he led the development, implementation and analysis of various education survey results. Prior to that, Mr. Clermont was the International Coordinator of the Adult Literacy and Life Skills Survey in several countries. He has specialized in the design and the implementation of innovative large-scale statistical programs to meet emerging and increasingly complex public policy issues. His own work includes the conception of a justice microsimulation model, the design of various indicators, and the delivery of research projects in the area of social statistics. He has also written articles in the area of skills assessments and criminology.
Mr. Clermont graduated from the University of Montréal in Economics in 1987 (Bachelor of Science) and from Les Hautes Études Commerciales in Applied Economics in 1990 (Master of Science).
Panelists
Dr. Benoit Dupont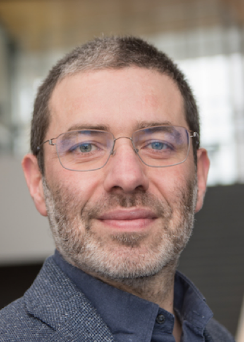 Dr. Benoît Dupont is Professor of Criminology at the Université de Montréal, where he holds the Canada Research Chair in Cybersecurity and Research in the Prevention of Cybercrime. He is one of the co-founders and Scientific Director of the Smart Cybersecurity Network (SERENE-RISC), one of Canada's Networks of Centres of Excellence.
SERENE-RISC brings together government, industry, non-profits and more than 25 academic partners to facilitate the mobilization of evidence-based cybersecurity knowledge. His research interests focus on the governance of security; the use of networked initiatives to enhance offline and online safety; the coevolution of crime and technology; and, the international comparison and evaluation of cybercrime prevention policies.
Barry MacKillop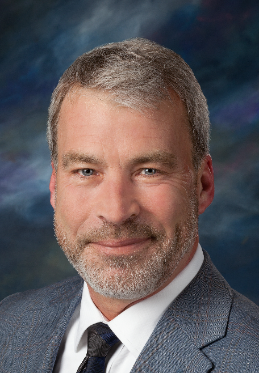 Barry MacKillop is the Deputy Director of Operations at the Financial Transactions and Reports Analysis Centre of Canada (FINTRAC), which is responsible for financial intelligence. Mr. MacKillop previously worked at Public Safety Canada where he held various senior positions over nine years, including: Director General of Law Enforcement, Organized Crime and Border Strategies; Senior Director of National Strategies (Serious and Organized Crime); and, Director of Summit Security, Contract Policing and Firearms Policy.
Mr. MacKillop began his career in the non-profit sector with the Youth Services Bureau of Ottawa, and has held positions in other federal government organizations, including the Privy Council Office and Treasury Board of Canada Secretariat. He holds a Master of Arts in Criminology from the University of Ottawa.
Signy Arnason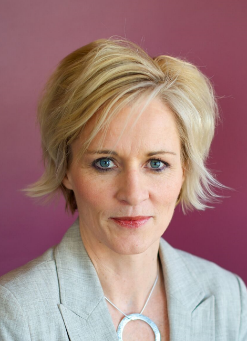 Signy Arnason is the Associate Executive Director of the Canadian Centre for Child Protection, a national charity dedicated to the personal safety of children. She joined the organization, then known as Child Find Manitoba, in 2001, and helped establish Cybertip.ca as part of the Government of Canada's National Strategy for the Protection of Children from Sexual Exploitation on the Internet.
Ms. Signy oversees the day-to-day operations of the centre's frontline services and many of its programs, including the development and implementation of Project Arachnid, an online tool that reduces the availability of exploitative images and videos globally.
She regularly presents to senior law enforcement, industry and government leadership, and interviews with media across the county on issues related to the online exploitation of children.
Assistant Commissioner Jeff Adam, Royal Canadian Mounted Police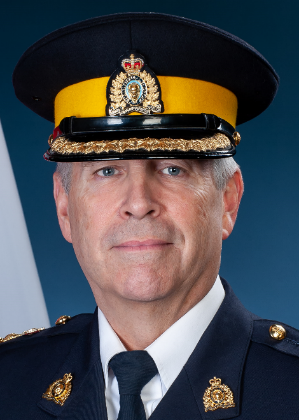 Jeff Adam is the Assistant Commissioner of Technical Operations for the Royal Canadian Mounted Police, where he oversees various departments and units, including: Departmental Security, Protective Technical Security, the National Cybercrime Coordination Unit, the Canadian Police Centre for Missing and Exploited Children, and Technical Investigation Services, among others.
Mr. Adam previously led the 2007 Task Force on Governance and Cultural Change in the RCMP, and was the Director of the RCMP's National Proceeds of Crime and Anti-Money Laundering Programs. He holds a Bachelor of Sociology in Criminology, a Master's in Business Administration, and is a graduate of the Executive Development Program from the Canadian Police College.