June 7, 2022, 11:00 a.m. (EDT)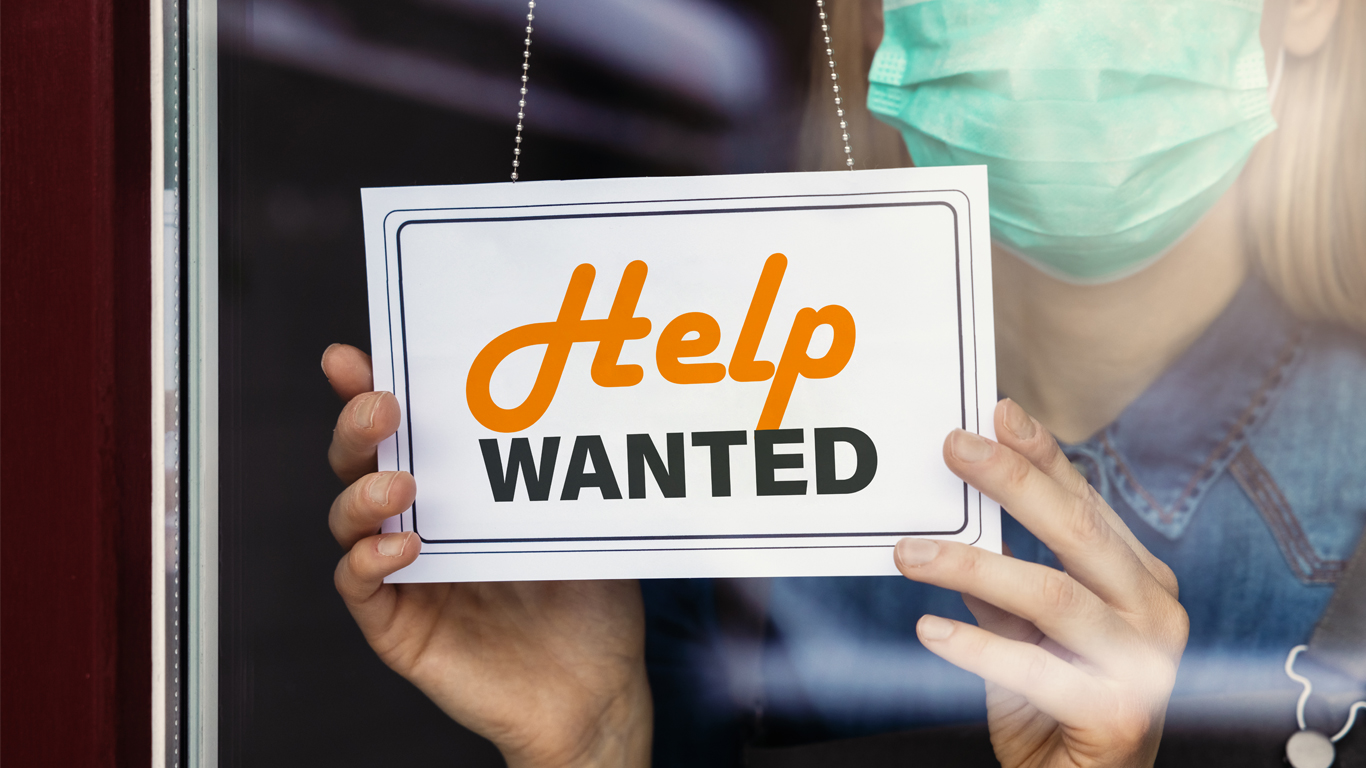 Recently, Statistics Canada announced a 5.2% national unemployment rate for April, beating out the all-time low recorded in March (5.3%).
Some highlights: average hourly wages were up, and employment increased in four provinces. The unemployment rate for Canadians aged 25 to 54 years continued to drop, led by core-aged women.
But there was one statistic that continued to stand out: long-term unemployment, which accounted for a fifth (20.6%) of total unemployment in April, was up from 15.6% in February 2020, before the pandemic.
Among the 224,000 long-term unemployed individuals—those searching continuously for work or on temporary layoff for 27 weeks or more—just over 1 in 4 (27.6%) had a bachelor's degree or higher.
Although we do not know the previous occupation of all of these workers, nor the specialization of their degrees, it is an interesting contrast given the job vacancies in sectors where many positions typically require university degrees.
Although there have been notable employment gains in professional, scientific and technical services, the vacancy rate as of March 2022 was 5.9%, or 70,000 open positions.
There were 3,900 vacancies (3% vacancy rate) in management positions of companies and enterprises, while just over 26,500 (1.8% vacancy rate) educational services positions were up for grabs.
The COVID-19 pandemic drove up vacancies in the health care and social assistance sector to a record 6.6%, to the tune of nearly 155,000 open positions.
Information and cultural industries, which include motion picture and sound recording as well as publishing and broadcasting, had over 20,000 job vacancies (5.2% vacancy rate).
Other sectors may have a larger proportion of positions requiring a trade certificate or diploma as opposed to a degree, including construction, manufacturing, wholesale trade, finance and insurance, as well as real estate and rental and leasing.
And it begs the question, which is not a new one—how do these positions get filled, and by whom?
Of course, not all degree holders have the right specialization or experience to match a given job requirement.
And some of the long-term unemployed cannot travel to where the jobs are, despite higher rates of telework. Even before the pandemic, about 1 in 3 Canadian workers (36%) were potential teleworkers, meaning they usually were not working from home most of the time, but otherwise could.
But where one lives may also dictate what a reasonable commute is, given the increase in housing costs in many markets across the country. The dominant industries in a given region—and prevailing local economic conditions—may also influence the ability of the long-term unemployed to find a suitable job match.
On the flip side, a record number of Canadians are nearing retirement. More than 1 in 5 (21.8%) individuals of working age are between 55 and 64 years, led by the younger cohort of the baby boomers.
For some individuals with a bachelor's degree, college was the ticket to another career. Statistics Canada recently reported that about 14% of recent college graduates previously completed a bachelor's degree or higher.
However, college graduates with a prior bachelor's degree are less likely to have studied the trades, and many studied the same field in college as they did in university.
For example, over 3 in 4 (78%) college graduates whose bachelor's degree was in health and related fields studied the same field in college. Over half (56%) who took business, management and public administration in university studied the same field in college.
Though the numbers show that bachelor's degree holders largely follow the same path in college, there remains a sizable minority that may just be open to retraining for another career entirely.