June 23, 2022, 11:15 a.m. (EDT)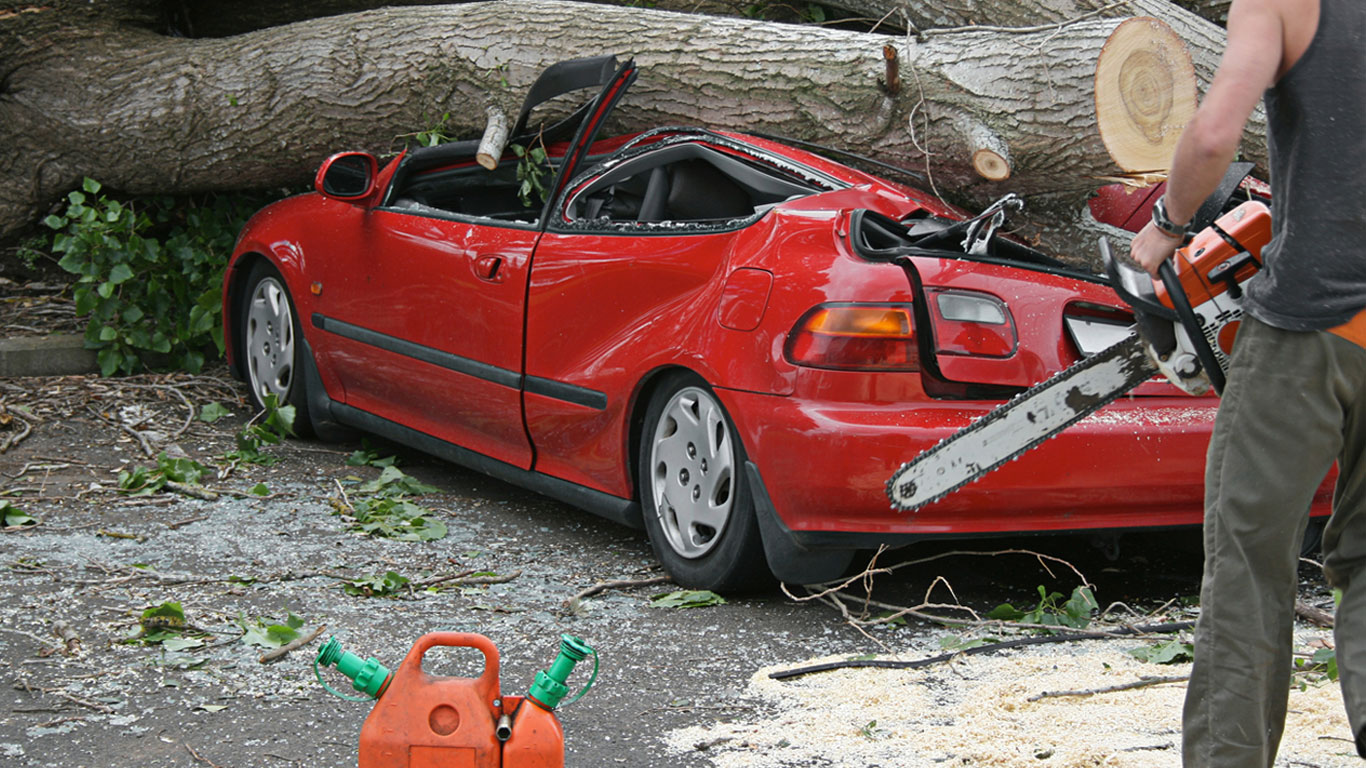 Chainsaws prove handy in wake of deadly storm
Southern and Eastern Ontario as well as western Quebec were walloped by a deadly derecho storm over the May long weekend.  What made this wind storm particularly destructive is that it tore through the most densely populated region of Canada.
Over one million hydro customers in Ontario and Quebec were without power, ranging from a few hours to a week or more, 10 people died, and initial insurance claims are expected to make this among the costliest storms in Canadian history.
The high winds produced by the storm brought down tens of thousands of trees and over one thousand power poles.
Shortly after the storm passed, Canadians were out in the street assessing damage, helping neighbours and starting the cleanup.
Privately owned chainsaws proved particularly handy in removing fallen trees. Approximately one in six Canadian households (16%) reporting having a chainsaw in 2019, unchanged from 2011. Four-fifths of the households that owned a chainsaw had one that was gas-powered, and just over one-fifth had an electric or battery-operated chainsaw.
Among households in the storm's wake, those in Toronto (5%) and Montréal (7%) were the least likely to report owning a chainsaw in 2019, while households in Peterborough (23%), Sherbrooke (19%) and Kingston (16%) were most likely to own one. Households in Gatineau (14%) were slightly more likely to own a chainsaw than their neighbours across the river in Ottawa (13%).
Chainsaws are much more prevalent among households located outside of large urban centres across Canada, with one-third (33%) reporting owning one in 2019.
The full impact of the storm will be revealed in the weeks ahead when we release May economic data.