December 2, 2021, 2:00 p.m. (EST)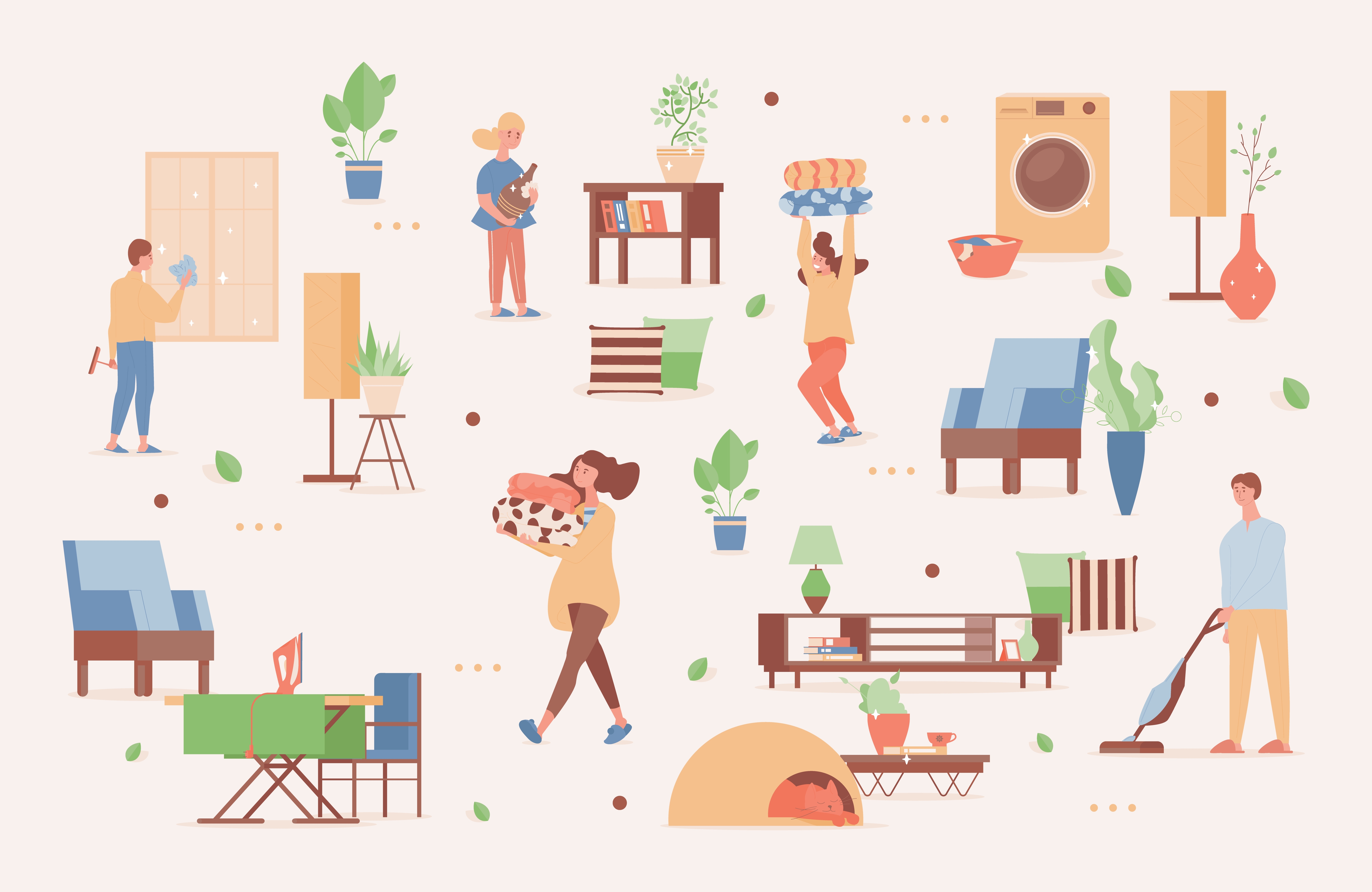 Do your chores!
In 2020, 68% of Canadians said they were satisfied with how household tasks were shared with their spouse or partner. However, regardless of whether or not they were doing paid work, women (16%) were nearly twice as likely as men (9%) to be dissatisfied.
Early on in the pandemic, women were more likely than men to prepare meals (48%) and do laundry (56%). Doing the dishes (45%) and housework (43%) were most likely to be shared equally. Meanwhile, 4 in 10 people in couples reported that the man mostly took care of the household finances, compared with 30% who said this was done mostly by the woman.
Overall, women said they were more satisfied when chores were divided equally compared with being mainly responsible for them, regardless of the task.
Worth noting: Because of the nature of this analysis, which compares how household tasks are distributed by sex, same-sex couples are not included in this study. For the survey, people in same-sex couples represented 0.9% of the Canadian population.
Contact information
For more information contact us (toll-free 1-800-263-1136; 514-283-8300; STATCAN.infostats-infostats.STATCAN@statcan.gc.ca) or Media Relations (STATCAN.mediahotline-ligneinfomedias.STATCAN@statcan.gc.ca).