October 7, 2022, 2:00 p.m. (EDT)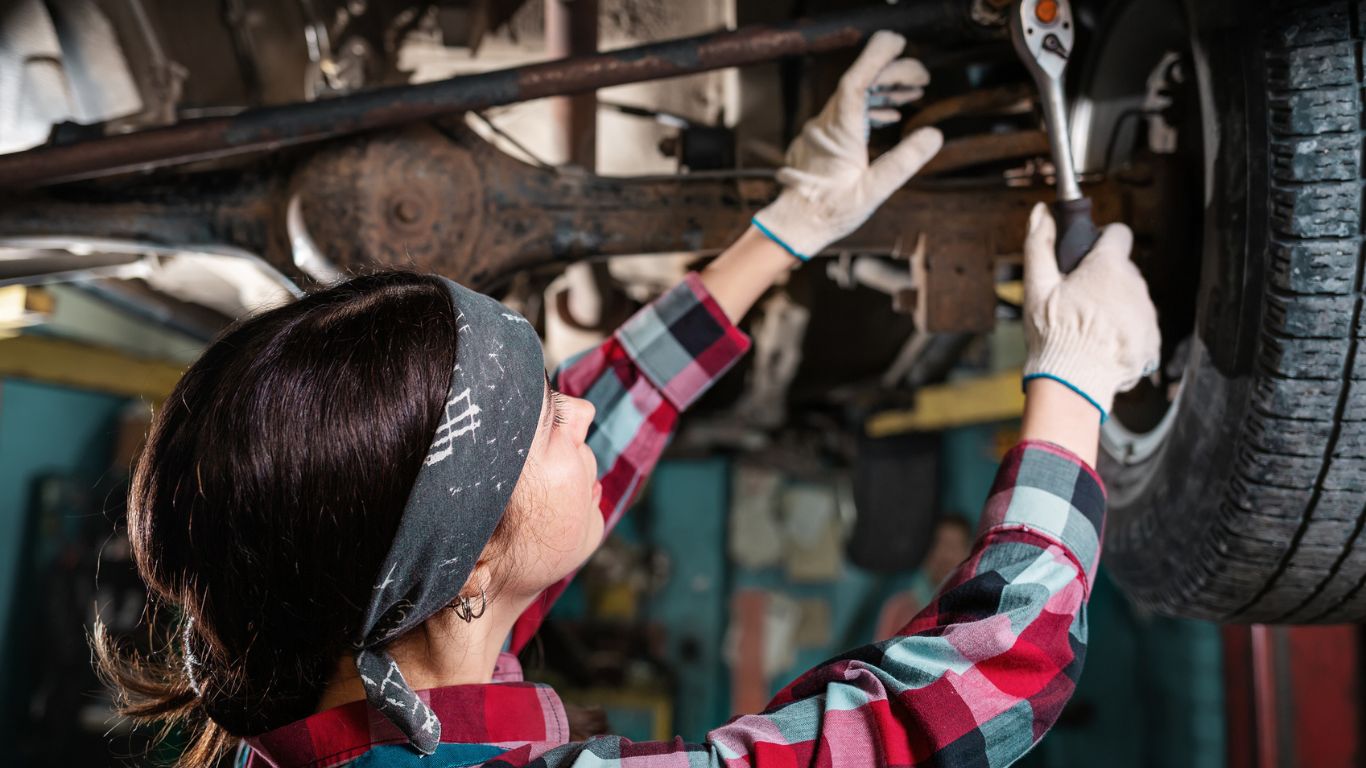 We reported in February how the repair and maintenance services subsector of Canada's economy was adversely impacted by the COVID-19 pandemic. Although the automotive repair and maintenance industry group accounted for over three-fifths (63.3%) of the subsector's operating revenue in 2020, it reported 4.3% less revenue than in 2019.
The pandemic drove many Canadians to work from home, and many of them did not have to drive—or maintain—their vehicles as much.
But if we merge into the passing lane of the 2022 expressway, things have changed. As pandemic restrictions have eased, Canadians have been hopping behind the wheel more, whether that be for more road trips or commutes.
So, who's fixing and maintaining all those cars and trucks?
As of June 2022, there were 44,851 businesses across the country in the automotive repair and maintenance industry group, down slightly from 45,176 in June 2021 and 45,287 in June 2020.
Despite the decrease in businesses, the industry group employed 112,166 Canadians in July 2022, a steady increase from 108,152 in July 2021 and 98,937 in July 2020, but down from 115,307 in July 2019. It is part of the broader repair and maintenance subsector, which contributed nearly $14.7 billion in gross domestic product in July 2022.
The automotive repair and maintenance industry group includes repair shops and garages, but excludes those that are part of dealerships, large retailers or gas stations.
The businesses in this industry group provide general repair, including engine repair and replacement. Their services also include specialized repair, such as exhaust replacement, body and paint work, as well as transmission and electrical system repair.
Over half (54%) of these businesses reported staff numbers in June 2022. Nearly 3 in 5 of them (58.6%) had 1 to 4 employees, more than one-quarter (28.1%) had 5 to 9, and about one-tenth (10.5%) had 10 to 19.
Tach-up the prices, wages and vacancies
Inflation has accelerated over the past year, and it's filtered down to both business and consumers.
In August 2022, prices for motor vehicle engines and parts manufactured in Canada were up 6.8% compared with August 2021. Consumers paid 7.9% more year over year for passenger vehicle parts, maintenance and repairs.
Canadian households spent a total of nearly $3.5 billion in the second quarter of 2022 on maintenance and repair of vehicles, up from $3.1 billion in the same quarter of 2021 and nearly $2.3 billion in the same quarter of 2020.
Like many sectors, there is a shortage of skilled labour to meet demand. There were 11,645 job vacancies for automotive service technicians in the second quarter of 2022, more than double the 5,730 openings in the previous year.
Their average hourly wage also ticked up by over $2 during the same period to $26.90, and to $28.60 for positions requiring at least a certificate or diploma.
The job vacancy numbers are up against the backdrop of 339,820 new motor vehicle registrations in the first quarter of 2022, down by 9.6% from the first quarter of 2021, when the global semiconductor shortage began.
When the semiconductor supply situation remedies and an increase in vehicle production and sales likely follows suit, a breakdown of registration numbers gives us an idea of what else may have to follow suit.
A shift in training?
Although gasoline-powered vehicles accounted for over 4 in 5 (83.3%) vehicles registered in the first quarter of 2022, their numbers are down 6.6% from two years prior. Registrations for battery electric (+135%), hybrid electric (+93%) and plug-in hybrid electric (+79%) vehicles were all up during the same period.
In other words, a gradual shift away from the internal combustion engine means a shift to a more electric feel for training and apprenticeships.
In 2020, the pandemic had a historic impact on the apprenticeship system in Canada. New apprenticeship registrations were down by over one-quarter in 2020, and certifications were down by almost one-third—the largest declines since the data series began in 1991.
For programs related to automotive services, there were 3,084 certificates granted to apprentices who completed their programs in 2020. This represents a 28% drop from the previous year. New registrations in these trades were also down to 5,409 in 2020, a nearly 35% drop from 2019.
Tight labour markets in the trades—including automotive service technicians—in 2021 and 2022 may convince some to start careers in these occupations. This, in turn, could lead to a quick recovery of the apprenticeship system in Canada.
Stay tuned, as Statistics Canada will release data for 2021 apprenticeship program registrations and certificates, just down the road in December.