November 9, 2022, 11:00 a.m. (EST)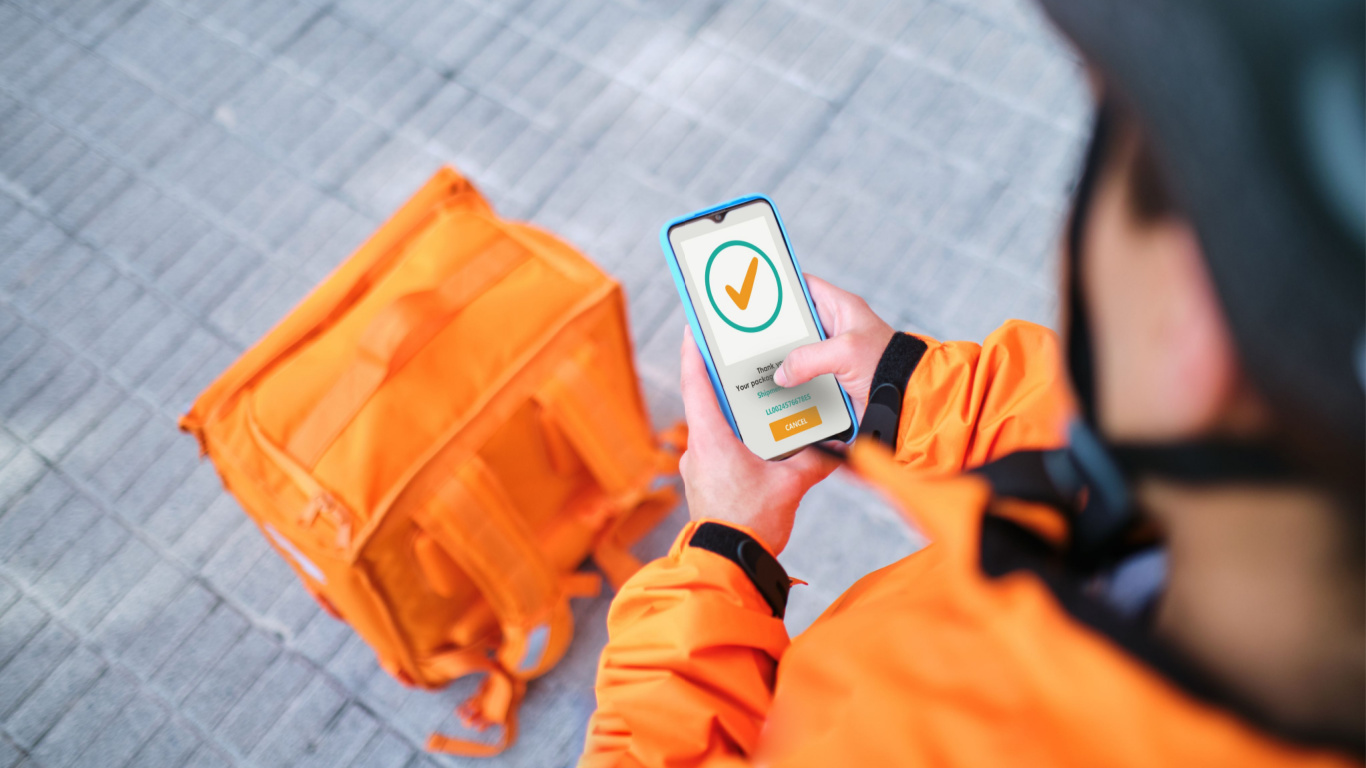 By now, most of us have a smartphone—over 8 in 10 (84.4%) Canadians aged 15 and older had one in 2020. What's more, households with a personal computer have been rising in numbers for decades.
But what about using one's personal device for work purposes? For our biennial Impact of cybercrime on Canadian businesses survey, one of the questions we asked Canadian businesses was how many of their workers—quite literally—are left to their own devices.
Some sectors and industries have a higher risk profile for cyberattacks than others. This could dictate policies on the use of personal devices, which might not have the same security features as company-issued devices.
About two-thirds (66.4%) of Canadian enterprises had at least one employee who used their personally-owned devices—such as smartphones, tablets, laptops or desktop computers—to carry out regular business-related activities in the private sector in 2021, up from 2019 (62.9%) and roughly in line with 2017 (66.3%).
The rate in 2021 for small enterprises (66.2%) was roughly the same as the overall average, slightly higher than average for medium-sized enterprises (67.7%) and slightly lower for large enterprises (64.7%).
The proportions of those using a personal device on the job have also fluctuated by year, and line of work. Among the 19 main economic sectors we track, 13 reported an increase in the proportions of those using a personal device on the job from 2019 to 2021, while 7 sectors had higher rates in 2021 than in 2017.
In 2021, rates were highest in the professional, scientific and technical services (77.8%) and educational services (77.6%) sectors. The utilities (49.5%) and manufacturing (60.8%) sectors were the least likely to have employees who used their device at work.
If you drill deeper into the various subsectors and industries, you'll see even more differences.
Over 7 in 10 (71.8%) couriers and messengers used their own device on the job in 2021—we've all noticed how some scoot from door to door, snapping a photo along the way as proof that a package was delivered!
On the other hand, just over one-third (34.9%) of postal service businesses employed staff who used their own device—the lowest rate of any sector, subsector, industry or industry group.
The highest rate among industry groups was for those working for Internet service providers, web search portals, and data processing services. Over 9 in 10 (90.5%) enterprises in this industry group had employees who used their own device on the job in 2021. Perhaps it was handy to use one's smartphone or other device to test out functionality for the end user?
Nearly 9 in 10 (87.5%) enterprises in other information services, including marketing research, public opinion polling, photographic services, translation, and veterinary services, employed staff who used their own device in 2021. A lot of work in this industry group can involve many types of devices!
The biggest two-year change occurred within publishing industries—in 2017, nearly all enterprises (95.3%) had workers who used their own device on the job, a rate that declined to just over 7 in 10 (71.6%) in 2021. Close behind was hospitals, which declined from just over 6 in 10 (60.9%) to over 4 in 10 (44.7%) over the same period.
Those in management of companies and enterprises used their own devices more in 2021 (63.6%) than they did in 2017 (56.0%). After all, isn't there always more work to catch up on, after those days jam-packed with meetings?
Over 8 in 10 enterprises in legal services (83.3%), computer systems design and related services (83.3%) and architectural, engineering and related services (81.9%) had employees who used their own devices on the job in 2021.
Three very different lines of work—one involves lengthy case law, another has endless lines of code, and the third involves a lot of blueprints—but it seems workers in these industry groups like to review material on their own devices at similar rates!
And last but not least, a shout-out to the teachers, professors and support staff—nearly 8 in 10 (77.6%) institutions in the educational services sector had staff who used their own device on the job in 2021. This was up slightly from 2019 for those working in elementary and secondary schools, community colleges and CEGEPs, and universities. Lots of assignments to grade and lessons to plan.