November 10, 2022, 11:00 a.m. (EST)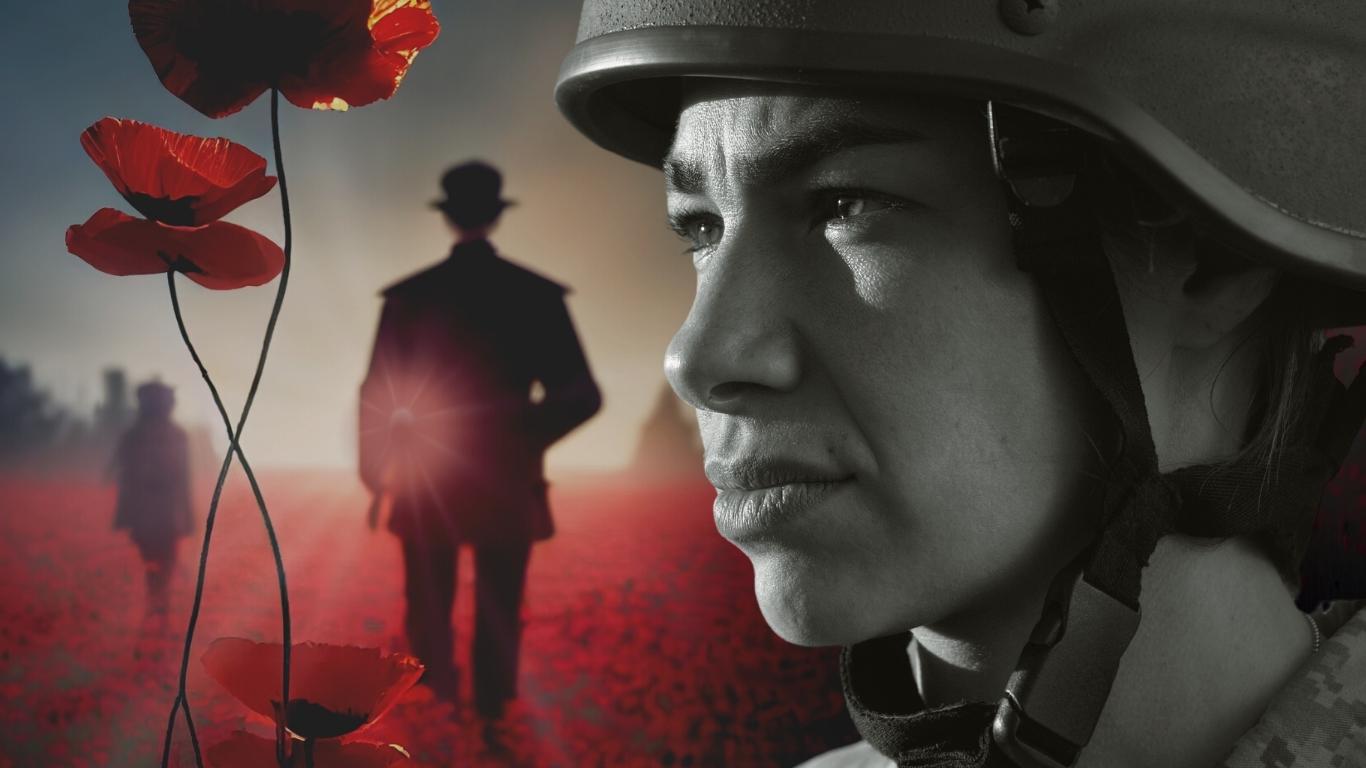 Remembrance Day is a special day for paying tribute to Canadian Veterans who fought for our freedom and values. It is a day to remind ourselves of the important role the Canadian Armed Forces (CAF) play internationally and at home.
Statistics Canada now collects census data on Veterans
For the first time since 1971, Statistics Canada enumerated members who have served in the CAF in the 2021 Census. One purpose of collecting this information is to fill a substantial gap in data on the social characteristics and socioeconomic outcomes of Canadian Veterans and their families. These data are needed to inform policies and programs intended to support Canadian Veterans.
The 2021 Census counted 461,240 Veterans. According to the results, almost one-third (32.0%) of all Veterans enumerated were in the core working-age group (25 to 54 years).
More than 4 in 10 (41.8%) Canadians who reported being a veteran in the census were 65 years or older, while 33,420 Veterans were aged 85 and older.
Where do Veterans live?
In 2021, 3.6% of Canadians who reported being a veteran were living in a collective dwelling, compared with 2.1% of the total population aged 17 or older. The majority (93.6%) of these Veterans lived in a health care or related facility.
Veterans represented 1.5% of the total population 17 years or older in 2021. The census metropolitan areas of Belleville–Quinte West (4.5%), Halifax (4.4%), Kingston (4.0%), Fredericton (3.8%) and Saint John (3.5%) had the highest share of Veterans among the total population aged 17 or older.
Women and Canada's military heritage: over a century of contribution
The role of women in the CAF has evolved a great deal over time. More than 3,100 women served with the Royal Canadian Medical Corps during the First World War, with approximately 2,500 of them serving overseas. Women served in hospitals, on hospital ships and in combat zones with field ambulance units.
Women were not permitted to serve in combat positions during the First and Second World Wars, but the establishment of a Women's Division in 1941 and 1942 changed their role. In those two years, 50,000 women enlisted and served with the Navy, Army and Air Force.
The devotion and determination of the women who served our country throughout the past century have opened the door to military service for many other women. In 1989, all military occupations became open to women, except for submarine service, which opened in 2001. When combat roles opened to women in the 1990s, the recruitment pool doubled.
In 2021, almost one in six (16.2%) or almost 75,000 Veterans were women. The average age of female Veterans was lower than that of their male counterparts (59.1 years and 61.7 years, respectively). As a result, 43.7% of male Veterans were 65 years of age or older, compared with just under a third (32.3%) of female Veterans.
Veterans have shaped the face of our country and their contributions will forever be a great asset worth recognizing. For more data on Veterans and currently serving members, see the infographic Diversity of Canada's Veterans and military population.