January 26, 2022, 2:00 p.m. (EST)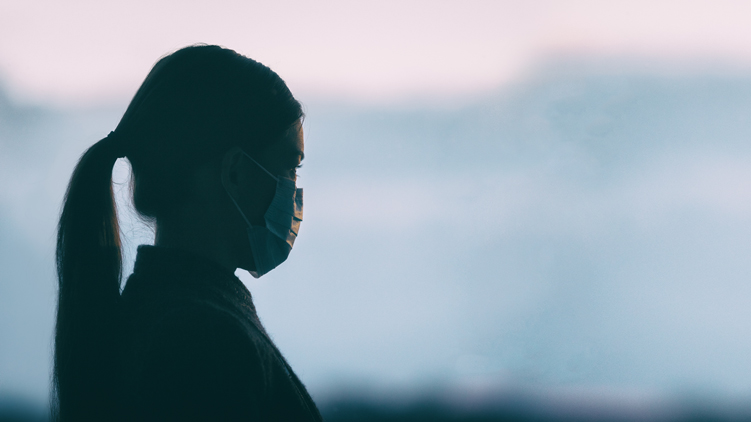 We know the pandemic has thrown us for a bit of a loop… economically, socially, physically, mentally.
Today, on Bell Let's Talk Day, let's talk about mental health.
One of the many challenges of this pandemic has been the emotional rollercoaster we have all been on.
Over half (58%) of the Canadians we surveyed in the spring of 2021 said their mental health was about the same compared with before the pandemic, while one-third (36%) said their mental health had gotten worse.
Of those who said their mental health had declined, over half (57%) said their current mental health was still good, very good or excellent, while 43% characterized their mental health as fair or poor.
Some Canadians (6%) told us their mental health was better than before the pandemic.
Although seniors (those aged 65 and older) have been among the most physically vulnerable to the COVID-19 virus, accounting for 94% of COVID-19-related deaths in 2020, their mental health appears to have been less impacted than that of younger Canadians.
Half (50%) of Canadian adults younger than 35 told us their mental health was worse than before the pandemic, the highest percentage among all age groups. Just over one-fifth (21%) of seniors reported this, the lowest percentage.
There were also differences across provinces. For example, more than one-third of adults living in Ontario (39%), Alberta (38%), British Columbia (36%) and Saskatchewan (36%) reported that their mental health had worsened, compared with almost one-quarter of adults in Prince Edward Island (24%) and Newfoundland and Labrador (24%).
Atlantic Canada had among the lowest rates of COVID-19 nationally, but it also has older populations. Therefore, when it comes to provincial differences in reports of worse mental health, a number of factors could be at play. 
We will once again ask Canadians about their mental health this spring. Let's keep the conversation going as we navigate the fifth wave of the pandemic.