March 14, 2022, 11:00 a.m. (EDT)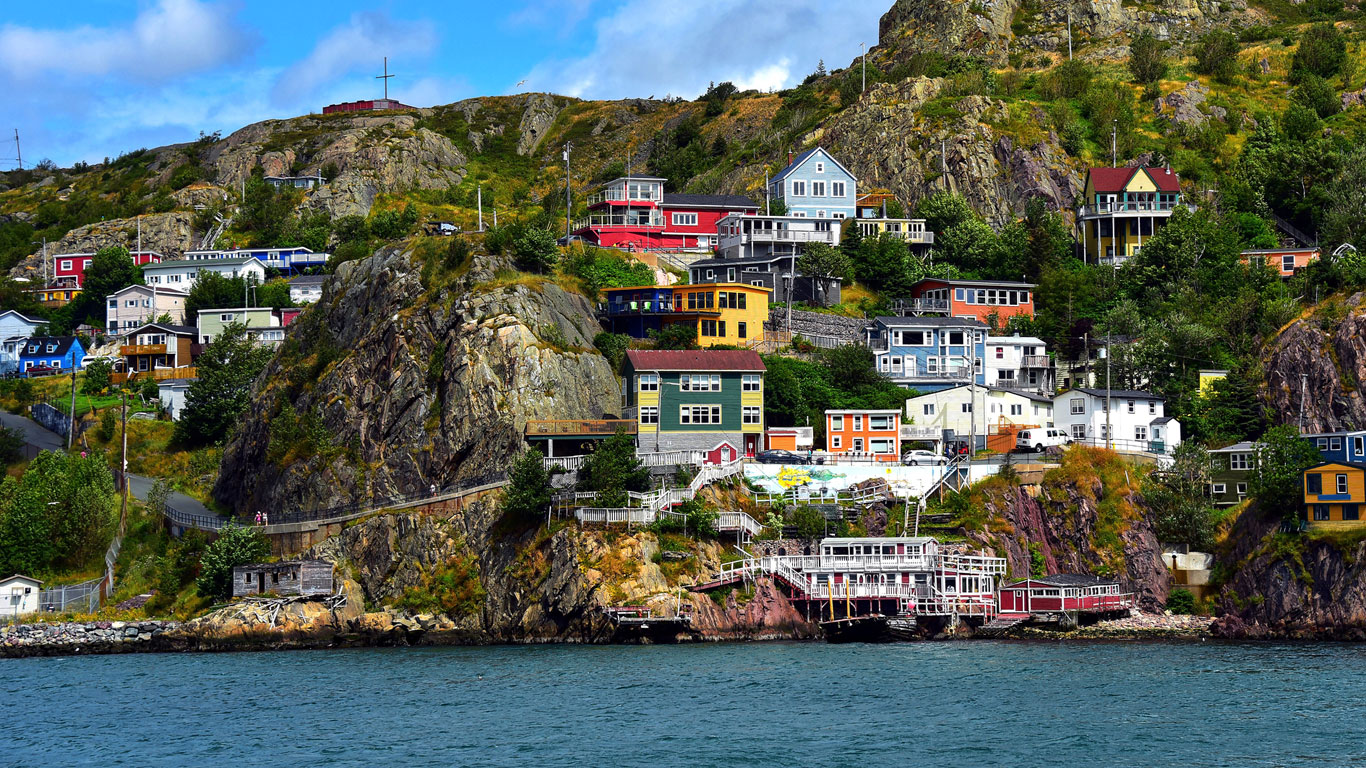 There were 9,166 fewer people calling Newfoundland and Labrador home in the spring of 2021 compared with five years earlier, the only province to see its population decline over this period.
While the population of Newfoundland and Labrador declined by 1.8% from 2016 to 2021 to its lowest level since the 2006 Census, there were 1.5% more people living in the city of St. John's, which was home to just over one-fifth (110,525) of the 510,550 people living in the province.
There were also 1,568 more people living in Paradise in 2021 compared with five years earlier. Located on Conception Bay near St. John's, Paradise was home to 22,957 (+7.3%) people, overtaking Mount Pearl to become the third-largest community in the province.
It was a different story in other parts of Newfoundland and Labrador. We counted fewer inhabitants in 266 of the 372 communities covered in the 2021 Census, compared with five years earlier.
Mount Pearl (-2.8%) saw the largest population drop among communities of 5,000 or more people, followed by Corner Brook (-2.4%), Grand Falls-Windsor (-2.2%) and Marystown (-2.1%).
Population losses were even more pronounced in some smaller towns and communities.
Over on the mainland, there were 192 more people living in Labrador City, for a total of 7,412 (+2.7%). Conversely, the population of the largest town in Labrador, Happy Valley-Goose Bay, fell 0.9% to 8,040.
Why is the population of Newfoundland and Labrador shrinking?
Age is catching up to Canada's newest province, and according to demographic estimates, the median age in Newfoundland and Labrador is the highest nationally, at 47.8 years.
The province also attracts fewer immigrants than other regions of the country, and that—combined with "out migration" to other parts of Canada and a low fertility rate—has led to a shrinking population.
We will be learning a lot more about the people of Newfoundland and Labrador over the coming months in our additional 2021 Census releases.