March 16, 2022, 11:00 a.m. (EDT)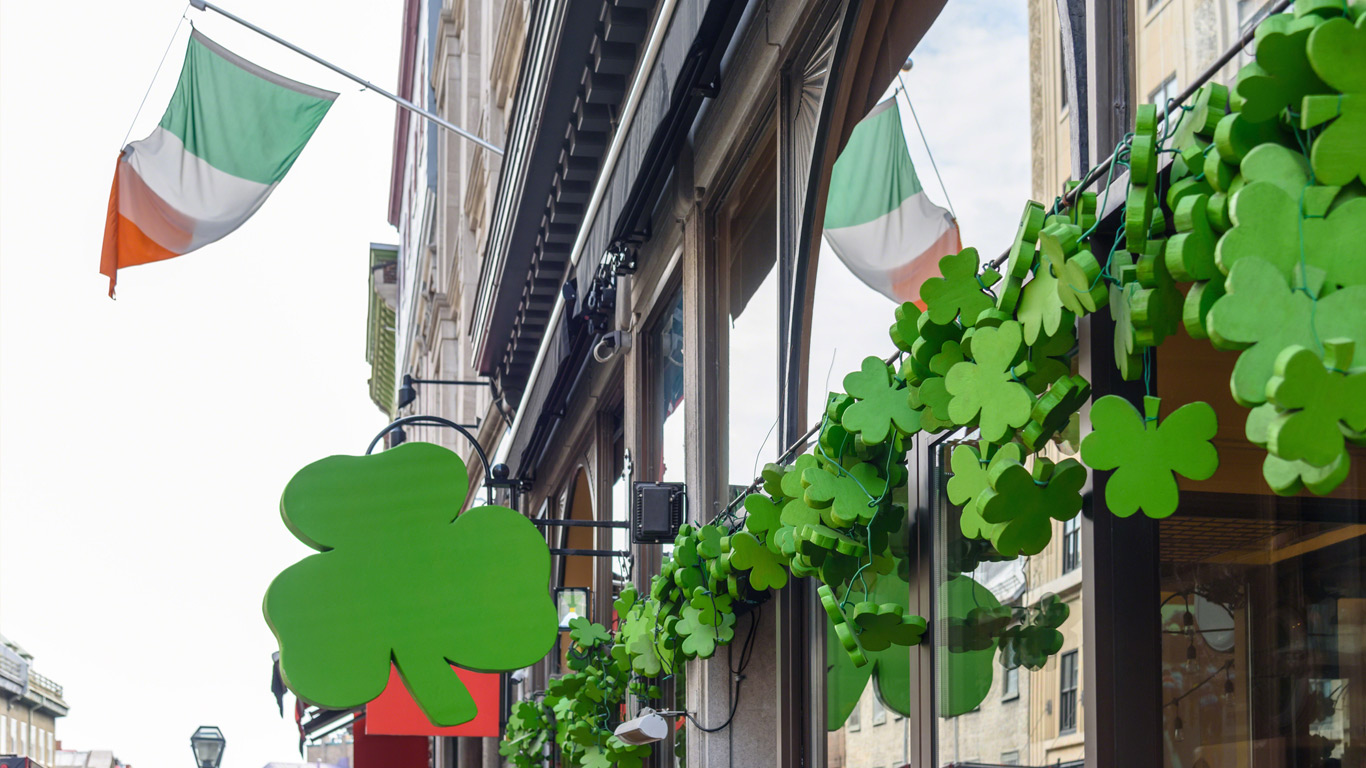 This will be the third St. Patrick's Day dulled by the pandemic, but that won't stop some Canadians from celebrating in some fashion.
After all, just over 4.6 million Canadians reported Irish as their ethnic origin in the 2016 Census, making it the fifth-largest ethnic group nationally, following French. Approximately 1 in 10 Canadians who reported Irish ancestry claimed it as their sole ethnic origin, while the remainder (4.2 million) reported multiple ethnic origins, perhaps giving credence to the expression that there is a little bit of Irish in everyone.
The largest concentration of Canadians claiming an Irish ethnic origin is found in Ontario (2.1 million). British Columbia (675,130), Alberta (596,750) and Quebec (446,215) also have a significant Irish presence.
Prior to the pandemic, St. Patrick's Day was celebrated with a parade, and then perhaps a visit to the local pub. Indeed, St. Patrick's Day was renowned for being the busiest day of the year for pub owners before the pandemic. 
Monthly restaurant and bar sales show how the pandemic has muted St. Patrick's Day celebrations. In March 2019, seasonally unadjusted sales at food services and drinking places topped $6.2 billion. In March 2020, sales fell to just under $4.0 billion, and in 2021, they reached $4.8 billion.
Beer, particularly green beer, is a staple of many a St. Patrick's Day celebration. However, total beer sales by liquor stores, agencies and other retail outlets fell 1.4% to $9.2 billion in the 2020/2021 fiscal year, the second consecutive annual decrease.
By volume, beer sales declined 2.3% to 2,120 million litres, which is equivalent to 3.9 standard bottles of beer per week, per person of legal drinking age. This was the lowest level for beer volume sales per person since Statistics Canada began tracking alcohol sales in 1949.
Although St. Patrick's Day will be muted again this year, several provinces have lifted COVID-19 restrictions, and this year promises to be the best celebration of all things Irish since 2019.
We will find out how many Canadians reported Irish as their ethnic origin in the 2021 Census with the release of ethnocultural data on October 26.