Reducing response burden imposed on farmers and businesses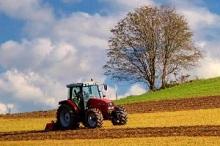 Farmers are busy people, especially when it's time to prepare the land, plant, and harvest crops. Like other data users, they want timely, accurate and detailed data, while completing the least number of surveys.
Statistics Canada's Agriculture Division agrees, and has set itself an ambitious goal with the AgZero project. 'We're working to produce comprehensive, relevant and integrated farm data – while minimizing the burden on farm operators' – says Director Étienne Saint-Pierre.
Reducing response burden is a key part of the agency's modernization initiative, which explores how alternative sources of information can complement surveys and improve the timeliness, quality and accuracy of statistical information.
Statistics Canada is conscious of the response burden surveys placed on farm operators and understands their concerns. Its outreach activities confirm that farmers value the data that Statistics Canada produces and rely on it to better understand the agriculture industry and to make decisions on a day-to-day basis.
In October 2018, the division reached out to farm organizations and key partners, during the National Consultation Week held by Statistics Canada. The agency received positive feedback on AgZero, which will leverage the greater availability of alternative data sources, increasingly free access to high quality satellite imagery and the advances in data processing techniques to reduce response burden and improve statistics.
Other techniques will be used as well. Extensive use of alternative data files will reduce or replace direct data collection from farmers. Data modelling and advance data processing will also move the Agriculture Statistics Program closer to achieving AgZero. On an ongoing basis, survey questionnaires are being reduced in length through the use of alternative data sources. For example, a study is planned to determine how granular model based estimates could ultimately replace the pig inventory questions on the Livestock Survey program.
AgZero may be one of Statistics Canada's more visible efforts to reduce the response burden for completing surveys, but it's not atypical.
The Accumulated Response Burden Initiative gives small businesses and farm respondents a reporting holiday from Statistics Canada business surveys. The initiative, launched in 2015, limits the time in which a small business must remain in a survey sample and exempts businesses from Statistics Canada for a year. From its inception to 2018, this program has resulted in nearly 26,000 questionnaires not being sent to small businesses and farms.
The increased use of alternative data is also common to many programs at Statistics Canada.
The agency is moving beyond a survey-first approach by adopting new, innovative methods and integrating data from a variety of sources. Before turning to surveys, teams must consider whether the same data could be obtained from other organizations or existing sources.
The practice is not new to StatCan: Alternative sources have been used for close to 100 years. And we have a solid track record of protecting survey responses and administrative records thus assuring privacy and confidentiality protection. All enhancements continue to rigorously protect respondent confidentiality. The same thorough protections for survey information also apply to alternative data.
Of course, survey data will always remain part of the mix, as they are essential in many cases.
The success of the 2016 Census is a perfect example of the value of data from respondents. The response rate for the 2016 census long-form was the best in the agency's history – which led to an unprecedented wealth of statistical output.
So while alternative sources of data will continue to be used, this would never be at the expense of providing Canadians with the statistical information they need about the economy and society.
Statistics Canada thanks all respondents for their participation in surveys. We recognize that their goodwill is one of the agency's most valuable assets, since it is the continued co-operation of Canadians that enables us to turn survey results into reliable information. Thanks to farms, businesses and households, we are able to provide important information that supports sound decisions – which allows us collectively to create a better Canada.
Please note that comments are moderated. It may take some time for your comments to appear online. For more information, consult our rules of engagement.
1554 people recommended this

2281 people recommended this

2646 people recommended this