Data Access Division newsletter - Spring 2023 edition
Data Access Division newsletter - Spring 2023 edition (PDF, 262 KB)
Introduction
As we head into the first months of the New Year, the Data Access Division (DAD) continues to work with internal and external partners and clients to strengthen existing relationships and create new partnerships. Outreach plans and activities will continue for the remainder of the year to help promote the various Data Access Solutions and the revamped Access Continuum at Statistics Canada (StatCan) and the Virtual Data Lab (VDL).
New Assistant Chief Statistician for Field 4: Welcome Lynn Barr-Telford
The Division is excited to announce the appointment of Lynn Barr-Telford as the new Assistant Chief Statistician for Field 4. Lynn Barr-Telford has acquired more than three decades of experience in statistical data development and insights with more than half of that time at the executive level. Lynn holds a Master's degree in Sociology from Carleton University. Lynn has led several large and complex statistical programs throughout her career and has served, and continues to serve, on numerous Boards, providing leadership and guidance.
Her work experience extends to leading the Communications and Dissemination Branch as Director General during the 2011 Census and more recently the Social, Health and Labour Statistics Field as Assistant Chief Statistician. As the current Assistant Chief Statistician for the Strategic Engagement Field, Lynn oversees such functions as stakeholder relations, external and corporate communications, microdata access, official releases, product and data dissemination, media relations and social media. Lynn is committed to fostering an inclusive, productive, and creative work environment by promoting collaboration and providing leadership to her teams. Welcome Lynn!
Recent departures
We would like to take an opportunity to say goodbye to some of our senior managers who have recently departed:
Leila Boussaïd: Former Director General of Data Access and Dissemination Branch, took on a new role at Women and Gender Equality Canada (WAGE) as of February 2023.
Marc St-Denis: Assistant Director for DAD, officially retired in December 2022
We are grateful for their dedication to DAD and impact throughout the years and wish them all the best in these new chapters of life!
Self-Serve Access
Data liberation initiative updates
The Rich Data Services (RDS) platform to replace the Nesstar server for the delivery of the Public Use Microdata File (PUMF) collection was launched in the summer.
On the RDS platform, users can create customized datasets and analytical tables to be downloaded. Future releases will also include the ability to run linear regressions, and integration with other systems, such as Colectica.
Training on the RDS platform was given at the DLI National Training in the fall.
The Self-Serve Access (SSA) section is working with the Statistics Canada (StatCan) IT team to add more data files to the RDS platform.
External advisory committee
Over the last several months, the External Advisory Committee (EAC), has been working on the Data Liberation Initiative (DLI) Strategic Plan which will be based off the external consultants' recommendations outlined in the DLI Strategic Review.
Custom tabulations
StatCan is offering a limited number of free custom tabulations for Data Liberation Initiative (DLI) members courtesy of the data service centres. The initiative targets students working on research projects who may not have the funds to request custom tabulations. Completed custom tabulations will be returned to the requesting librarian and the researcher and will be posted to the electronic file transfer. Expected turnaround time for custom tabulations will depend on the nature of the request, but in general should take between two weeks to two months.
We ask that students submit the details of the custom tabulation request to the StatCan DLI team: statcan.dad-dli-dad-idd.statcan@statcan.gc.ca.
Professional Development Committee
The Professional Development Committee (PDC) completed another virtual national training session, which took place from November 21 to 25, 2022. The schedule can be found on the DLI National Training website. The sessions will be made available on the DLI Training YouTube channel and the new DLI Training Repository that's hosted by Borealis, the Canadian Dataverse Repository. The PDC is also working on The DLI Training Survey. The purpose of the survey is to collect the opinions of the DLI contacts on the format and frequency of training and challenges or barriers of attending training.
Data releases to DLI October-January 2023:
Labour Force Survey (LFS) 2022, September
Labour Force Survey (LFS) 2022, October
Labour Force Survey (LFS) 2022, November
Labour Force Survey (LFS) 2022, December
Canadian Internet Use Survey (CIUS), 2020
General Social Survey (GSS) – Canadians at Work and Home, 2016 (Cycle 30)
Survey on Early Learning and Child Care Arrangements (SELCCA) 2022
FINUNI Financial Information of Universities Survey 3121 Tables, 2020-2021
FINCOL Standard Tables (Financial Information of Community Colleges and Vocational Schools-3146), 2021
Provincial Symmetric Input Output Tables, 2019
Postal Code Conversion File (PCCF) and Postal Codes by Federal Ridings File (PCFRF) 2022, December
Upcoming Releases to DLI
Canadian Community Health Survey (CCHS), 2019-2020
National Travel Survey (NTS) 2021
General Social Survey (GSS) – Social Identity, 2020 (Cycle 35)
General Social Survey (GSS) – Canadians' Safety, 2019 (Cycle 34)
Canadian Income Survey (CIS) 2019
Statistics Canada training
StatCan provides training for all levels of data users who use different platforms and data services such as customized products. Some of this training is provided by the data service centres. Over the past year, they have expanded many of their offerings. See below for the most up-to-date information.
These goals are at the heart of StatCan's mission to help Canadians with informed decision making based on data.
Real Time remote access updates
Real Time Remote Access (RTRA) is an online, real-time tool to create custom tabulations. RTRA users can calculate frequencies, means, percentiles, percent distribution, proportions, ratios, and shares on social and administrative data. A list of all RTRA products is available on the StatCan website.
Data releases to RTRA October to January 2023:
Labour Force Survey (LFS) 2022, September
Labour Force Survey (LFS) 2022, October
Survey of Household Spending (SHS) - Rebased 2017, CAPI Household
Survey of Household Spending (SHS) - Rebased 2017, Diary Household
Registered Apprenticeship Information System (RAIS) 2021
Childhood National Immunization Coverage Survey (CNICS) - Pregnant Women
Canada Emergency Response Benefit (CERB)
Canadian Community Health Survey 2021
Canadian Community Health Survey 2020
Canadian Community Health Survey, 2019-2020
Canadian Income Survey (CIS), Combined Files 2013
Canadian Income Survey (CIS), Combined Files 2014
Canadian Income Survey (CIS), Combined Files 2015
Canadian Income Survey (CIS), Combined Files 2016
Canadian Income Survey (CIS), Combined Files 2017
Canadian Income Survey (CIS), Combined Files 2018
Canadian Income Survey (CIS), Combined Files 2019
Canadian Income Survey (CIS), Combined Files 2020
Research Data Centres
New Research Data Centre holdings
A total of 27 products were added to our data holdings in the third quarter of 2022/2023. These include five new surveys, three new integrated datasets and updates to nineteen data files.
Highlights of Data Files Added From October to December 2022
Census of Agriculture 2016 and 2021
Survey on Financing and Growth of Small and Medium Enterprises 2017 and 2020
Survey on Before and After School Care in Canada 2022
Canadian Social Survey - Well-being, Shared Values and Trust 2022
Future to Discover (FTD) linked to Education and Labour Market Longitudinal Platform (ELMLP)
Updates to the Ontario Ministry of Community, Children and Social Services linkage
For a complete list of data available in RDCs and government access centres, visit Data available at the Research Data Centres.
Data webinar series
Our university partners across Canada, the Canadian Research Data Centre Network (CRDCN) and Statistics Canada have been working collaboratively to offer a webinar series. These webinars focus on new microdata releases and interesting research being undertaken with data available in the Research Data Centres (RDCs). For more information on upcoming webinars in the data series and registration details, please refer to the events pages on both the CRDCN and Quebec inter-University Centre for Social Statistics (QICSS) websites.
Update on government access programs
On December 22nd, 2022, the Federal Research Data Center (FRDC) moved to Room 1602 in the Main Building. The new location consists of nine dedicated workstations for researchers. We have upgraded our computers to better serve our clients. The new computers have the capacity of running multiple users' research jobs at a given time. This means researchers can run resource intensive jobs in the background while freeing up workstations for additional users to work on their programs. The new location includes a help desk that is always covered by an onsite FRDC employee to address questions that may arise.
Recent changes in research data centre operations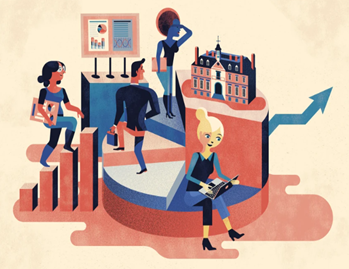 The RDC program recently introduced a new proposal template to access social data in the RDCs. The new proposal template can be found on the DAD application forms webpage.
The new template has been updated to more closely resemble the requirements outlined in the proposal template for business data, including detailed information on the sample, methodology, and software requirements. For researchers proposing to use machine learning techniques in the RDC, additional information is now requested in the proposal. Researchers applying for social data are expected to use the updated proposal template and it will be a requirement for applications going forward. Researchers are encouraged to reach out to their local RDC/FRDC analyst for support when drafting a proposal.
Questions or comments? Visit Access to microdata.