Find data and analytical products on
Gender Results Framework – Data tables
The Gender Results Framework (GRF) represents the Government of Canada's vision for gender equality, highlighting key issues.
Other data and analytical products are available in the "Find other information on" section.
Tested and trusted statistical standards
Statistical data and metadata standards are a set of rules about how data and metadata are managed, organized, represented, or formatted. They enable consistent and repeatable description, representation, structuring, and sharing of data and metadata.
Statistics Canada has many national statistical standards used for collecting and publishing more detailed data. For standards related to gender, diversity and inclusion please check out, Gender, diversity and inclusion standards. For standards related to sex, gender and sexual orientation please check out, Sex, gender, sexual orientation standards.
LGBTQ2+ definition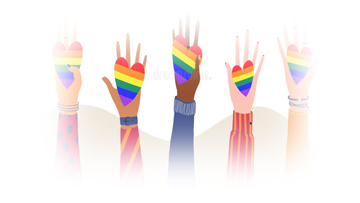 The Government of Canada uses the acronym 2SLGBTQI+ to refer to people that are Two-Spirit, lesbian, gay, bisexual, transgender, queer, intersex, or who use other terms related to gender or sexual diversity. As part of current data collection and analysis, Statistics Canada uses the acronym LGBTQ2+, which does not include intersex people, as Statistics Canada does not have data on this population. Statistics Canada's main classification of sex at birth includes two categories: male and female. The sex at birth standard provides a classification variant with three categories: male, female and intersex. However, for reasons related to the small size of the intersex population and the challenges in identifying intersex people, Statistics Canada has not yet collected specific information on intersex people in Canada.
Sustainable Development Goals and Gender Equality
Goal 5 - Gender equality of the UN Sustainable Development Goals is to achieve gender equality and empower all women and girls.
More information on select indicators