Learn about how we protect your data privacy
---
A message from the Chief Statistician of Canada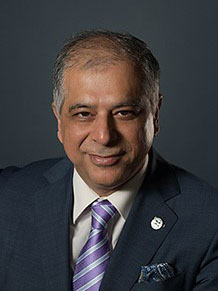 We know your information is important to you and we are committed to protecting it. Statistics Canada's Trust Centre outlines how we accomplish this.
Why your privacy is our top concern
For more than 100 years, Statistics Canada has collected, analyzed and reported the data you provide us, so that – together – we can better understand ourselves and our country. The data we collect tell us where we've been as a nation, and where we're headed.
Keeping your data safe
Trust has always been the foundation of how Statistics Canada operates. Without trust, we are unable to do our job. We know that Canadians are increasingly worried about their privacy in a digital world. It is our responsibility to keep your data safe and we take this work seriously.
Protecting your privacy
The Privacy Act and the Statistics Act guide our actions by law. All personal information we collect is strictly protected. All information is anonymized; it's never possible to connect data that is made public to you or to your household.
Modernizing the way we work
Like many national statistical organizations around the world, Statistics Canada is modernizing the way it works. We must find new ways to understand our country in an increasingly digital and complex world. We must continue to provide accurate and timely economic and social data, and insights to enable sound policy decisions.
As we chart new paths and methods of collecting data, I want to underline that respecting and protecting the rightful privacy of Canadians sit at the heart of everything we do. It is in this spirit that we invite you to explore our Trust Centre and read the articles we've posted below.
We're keen to show you how we work to protect your privacy every day. We are here to answer your questions and if we're missing something, we want to hear from you.
Throughout the history of our organization, we have enjoyed the trust of Canadians. I can assure you, we will do everything possible to maintain that trust for years to come.
Anil Arora
Chief Statistician of Canada