As we chart new paths and methods of collecting data, we want to underline that at Statistics Canada, your privacy is protected every day. It is our obligation to keep your data safe and we take this responsibility seriously. Your trust allows us to do our job. We must continue to provide accurate and timely economic and social data, and insights to enable sound policy decisions.
As part of our commitment to transparency, Statistics Canada invites you to meet our Trust Centre team. If you have any questions, please contact us.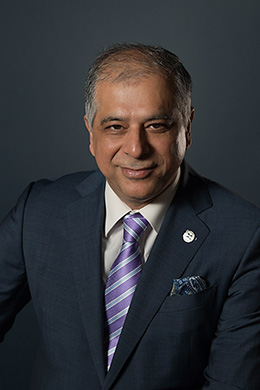 Anil Arora, Chief Statistician of Canada
Anil Arora is an experienced senior public official, having worked at Statistics Canada for over 25 years leading significant programs and transformations. He was appointed Chief Statistician of Canada in September, 2016. He has also served in policy and regulatory roles in the Government of Canada at Natural Resources Canada and Health Canada. Mr. Arora has led substantive international initiatives, working with the United Nations and the OECD, and received numerous prestigious awards for leadership. He serves on a number of Boards and is active in community events and social causes.
Mr. Arora received a Bachelor of Science from the University of Alberta, with subsequent studies in computer science. He holds a graduate certificate in public sector management and governance from the University of Ottawa and the Government of Canada's Advanced Leadership Development Program.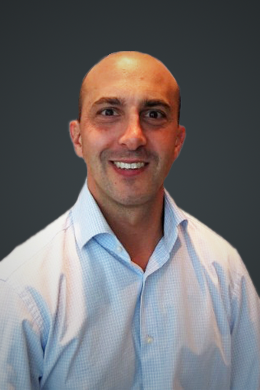 Ziad Shadid, Assistant Chief Statistician, Corporate Strategy and Management Field, and Chief Financial Officer
Ziad Shadid is a Chartered Professional Accountant and a Certified Internal Auditor with over 20 years of professional experience in the public and private sectors.
With a diverse background reflecting over 12 years in various leadership roles with Statistics Canada, Natural Resources Canada, the Department of Finance and others, Ziad has been driving modernization and innovation throughout his career – leading large transformative projects with a focus on increasing the value proposition to citizens; and ensuring a healthy and sustainable work environment.
Ziad's unwavering commitment to building strong, productive and healthy teams founded in principles of equity, diversity and inclusion is displayed in all of his leadership roles, including his role as co-champion for visible minorities within Statistics Canada. In his free time, Ziad enjoys spending time with his family and friends, staying active and volunteering on various boards.
Greg Peterson, Assistant Chief Statistician, Economic Statistics Field
Greg Peterson's responsibilities include ensuring the quality, relevance and accessibility of a large and complex statistical program. This covers all aspects of the Canadian economy, including industrial production, merchandise trade, investment, energy and environment-related information, consumer and producer prices, and the macroeconomic statistics produced within the Canadian System of National Accounts.
Greg is an economist with a master's degree in economics from Queen's University. He began his career at Statistics Canada in 1990. Before his current role, Greg worked as Director General of the Agriculture, Energy and Environment Statistics Branch, where he was responsible for Canada's Census of Agriculture and the development of the Canadian Centre for Energy Information—a multi-departmental effort to provide more timely energy information for all Canadians. Prior to that, Greg worked as Director of the Agriculture Division and the Investment, Science and Technology Division.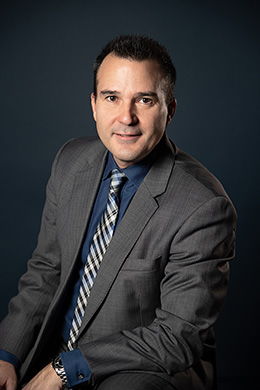 Stéphane Dufour, Assistant Chief Statistician, Census, Regional Services and Operations Field
Stéphane Dufour has been with Statistics Canada for 29 years, and has held various key positions—mostly in collection and operations—and lead several major transformational initiatives along the way. He became an executive in 2006, taking on the role of Director of Administrative Support Services. In 2008, Stéphane was appointed as Director General of the Collection and Regional Services Branch and, in 2012, he was appointed as Director General of the Human Resources Branch. Later in that same year, he became the Assistant Chief Statistician responsible for Corporate Services and the Chief Financial Officer. Most recently, Stéphane became Assistant Chief Statistician of the Census, Regional Services and Operations Field. He is the co-chair of the executive board for the United Nations' High-Level Group for the Modernisation of Official Statistics and has been involved in several international cooperation projects.
Stéphane holds a bachelor's degree in business administration (accounting) from Université du Québec à Hull (now Université du Québec en Outaouais) and studied economics at the University of Ottawa.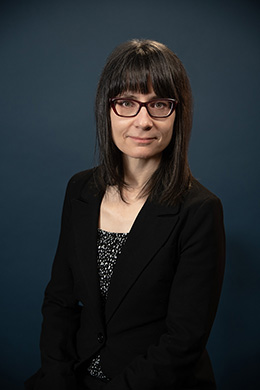 Lynn Barr-Telford, Assistant Chief Statistician, Social, Health and Labour Statistics Field
Lynn Barr-Telford holds a master's degree in sociology from Carleton University and has several years of experience as a senior executive with responsibility for large, complex statistical programs. The Social, Health and Labour Statistics Field provides accurate, timely and relevant information across a range of social subject matters to decision makers at all levels of government, non-governmental organizations, researchers and the Canadian public. The portfolio includes a number of large survey and administrative data programs, such as the Centre for Population Health Data; the Canadian Centre for Justice Statistics; the Centre for Gender, Diversity and Inclusion Statistics; and the Centre for Labour Market Information, among others. This field is also home to Canadian census content expertise.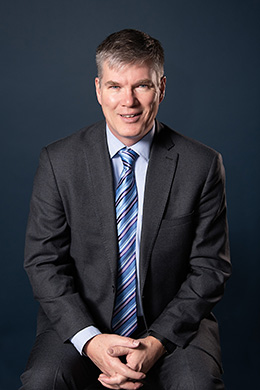 Jacques Fauteux, Assistant Chief Statistician, Strategic Engagement Field
Jacques Fauteux is also the Official Languages Champion at Statistics Canada. Before his current role, Jacques established and led VIA Rail's government and community relations office. He also served close to 25 years as a naval officer in the Canadian Armed Forces, where he managed the complex operations of a naval warship and directed public affairs teams in Canada as well as international operations.
For nearly seven years, Jacques worked as a deputy director in the Prime Minister's Office, and as a director or chief of staff in the offices of ministers responsible for transport, infrastructure, economic development, national defence, Veterans affairs and the Asia–Pacific Gateway.
Jacques holds an MBA from Royal Roads University, an Honours Bachelor of Arts (politics and history) from the Royal Military College of Canada, and a public relations certificate from Ryerson University. He presently volunteers as a board member for the Ottawa Heart Institute Research Corporation and the World Remembers.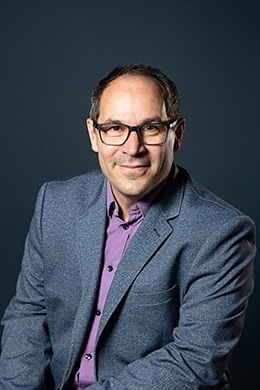 Martin St-Yves, Outgoing Assistant Chief Statistician, Digital Solutions Field and Chief Information Officer
Martin St-Yves has spent his entire professional career at Statistics Canada, having been recruited into the computer science stream after receiving his master's degree from l'École des Hautes Études Commerciales in Montréal. He has worked in both technical and managerial positions—including time working on the implementation of the case management system that Statistics Canada still uses today. Martin was raised in the Montréal suburbs, Morocco and Côte d'Ivoire, and now lives in Ottawa.
Mélanie Scott, Chief Information Officer and Assistant Chief Statistician of the Digital Solutions Field
Committed to creating a diverse and bilingual and inclusive work environment throughout her career, Mélanie previously served as the Assistant Deputy Minister of the Digital Services Branch at Shared Services Canada. Prior to that, she provided leadership as an executive in IT security, data management business relationships and partnerships, and IT operations in various senior roles at the Communications Security Establishment Canada, and Library and Archives Canada.
A recipient of the Governor General's Academic Medal of Canada, Mélanie holds a Bachelor of Computer Science from the University of Sherbrooke and a Master of Business Administration EMBA (Executive MBA Program) from the University of Ottawa. A busy mother of three who enjoys running and skiing in her free time, Mélanie is currently completing the Certificate in Public Leadership and Governance with the University of Ottawa.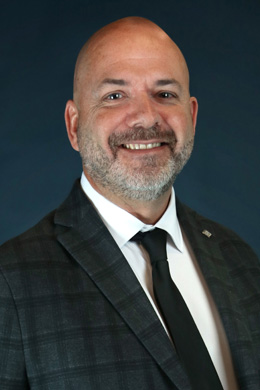 André Loranger, Assistant Chief Statistician of Analytical Studies, Methodology and Statistical Infrastructure Field
André Loranger—an economist with a master's degree in economics from the University of Ottawa—began his career in the public service at Statistics Canada in 1997, where he spent most of his career compiling gross domestic product (GDP) estimates. Before taking on his current role, André was Director of the Producer Prices Division from 2008 to 2012, and Director General of the Macroeconomic Accounts Branch from 2012 to June 2013. More recently, he was the Assistant Chief Statistician of the Economic Statistics Field and was responsible for the key economic indicators—such as the Consumer Price Index and GDP—produced by Statistics Canada.
In recent years, André has been involved in international projects related to the services sector and price statistics. André is currently a member of the United Nations Committee of Experts on Environmental-Economic Accounting and of the United Nations Expert Group on International Trade and Economic Globalization Statistics.
---
Learn about how we protect your data privacy