It's been just over one year since the Atlantic provinces started shutting down their economies to contain the spread of COVID-19. We have all been affected. Some business and organizations are still struggling to recover and our daily activities haven't returned to pre-pandemic normal. This is an important time to assess where we are in the economic recovery.
The 2021 Census is also approaching. The Census is one of the most important sources of information on and for Canadians. It helps us understand where we came from, where we are, and where we are going. It will also shed further insights on the effects of COVID-19.
The Atlantic Provinces Economic Council (APEC), together with Statistics Canada, are pleased to present this joint virtual event: COVID-19 in Atlantic Canada – One Year Later: A Conversation with Chief Statistician Anil Arora.
Date: Wednesday, May 12th, 2021
Time: 10:00-11:00 AM AT
APEC is a non-profit organization based in Atlantic Canada that offers independent research and analysis to help support the regional economy.
The event will feature a fireside chat between the Chief Statistician, Anil Arora and President & CEO of APEC, David Chaundy. The discussion will cover the economic impact of COVID-19 in the Atlantic provinces.
This discussion will focus on three themes, all with an Atlantic regional lens:
COVID-19 regional impact and economic recovery;
How Statistics Canada supported Canada's pandemic response; and
The vital role of the census for data and decision-making.
Following short remarks from the Chief Statistician, there will be an opportunity to ask questions via Zoom chat.
Speakers Bios
Anil Arora, Chief Statistician, Statistics Canada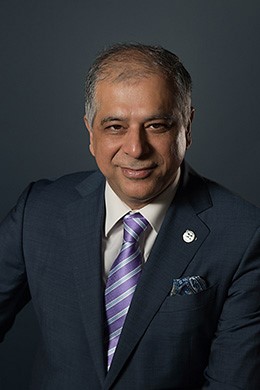 Anil Arora is an experienced senior public official, having worked at Statistics Canada for over 25 years leading significant programs and transformations. He was appointed Chief Statistician of Canada in September, 2016. He has also served in policy and regulatory roles in the Government of Canada at Natural Resources Canada and Health Canada. Mr. Arora has led substantive international initiatives, working with the United Nations and the OECD, and received numerous prestigious awards for leadership. He serves on a number of Boards and is active in community events and social causes.
Mr. Arora received a Bachelor of Science from the University of Alberta, with subsequent studies in computer science. He holds a graduate certificate in public sector management and governance from the University of Ottawa and the Government of Canada's Advanced Leadership Development Program.
David Chaundy, President & CEO, Atlantic Provinces Economic Council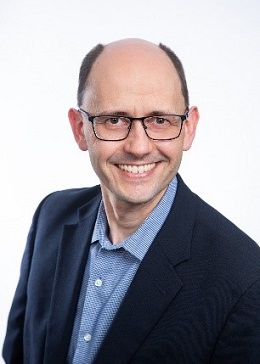 David Chaundy is President and CEO of the Atlantic Provinces Economic Council (APEC). David has over twenty years experience researching Atlantic Canada's economy, sharing his insights and ideas in numerous publications and presentations to business, government and other stakeholders. As someone who lives and works in the region, he is keen to ensure a healthy, inclusive and sustainable Atlantic Canadian economy. And he is passionate about APEC's vital role as the source for independent research, insights and ideas to advance these outcomes.
Mr. Chaundy is a member of the Canadian Statistics Advisory Council and the National Stakeholder Advisory Panel for the Labour Market Information Council. He is Vice-President of the Canadian Association for Business Economics, a Director and Past-President of the Atlantic Association of Applied Economists and a Director of the Atlantic Canada Economics Association. He holds a B.A. in economics from the University of Cambridge and a M.Sc. in economics from the University of York, England.
Please note that you will receive a confirmation and reminder email with the Zoom link a few days prior to the event.
Simultaneous French translation and sign language interpretation will be available during the event.
Registration
Registration is closed.