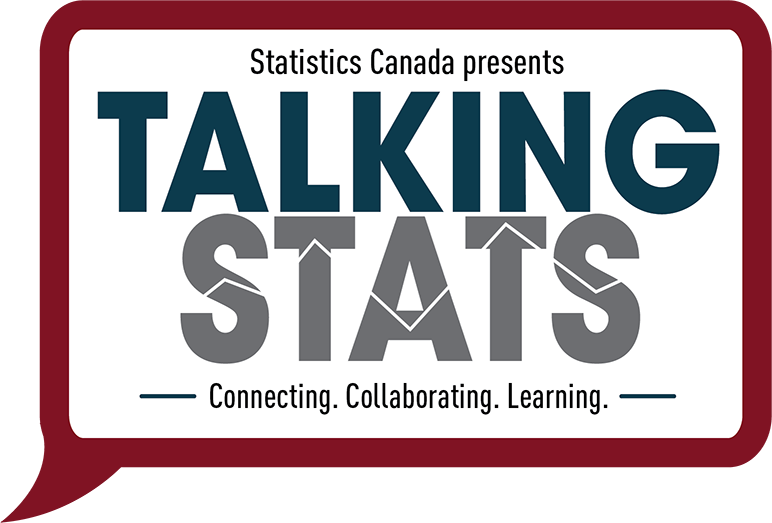 The presentation illustrated the many changes that have occurred in recent years in Canada by showing recent changes at the provincial and territorial level in fertility, immigration and internal migration and the impact on population growth, population age structure, ethno-cultural diversity and families. This presentation was followed by a panel discussion with experts and audience questions.
When: Tuesday, June 17, 2014, 9:00 a.m. to 12:00 p.m. (noon)
Where: World Trade and Convention Centre, 1800 Argyle Street, Halifax, Nova Scotia
Cost: Free
Registration is closed.
Presenter
Wayne R. Smith, Chief Statistician of Canada, Statistics Canada
Mr. Smith completed an Honours BA and Master of Economics at Carleton University in Ottawa. He joined Statistics Canada in 1981. From 2004 to 2010, as Assistant Chief Statistician, he was responsible for a variety of programs and surveys. In September 2010, by order-in-council, Mr. Smith was appointed interim Chief Statistician, and confirmed as Chief Statistician of Canada in January 2011.
Moderator
Yvan Clermont, Director, Demography Division, Statistics Canada
Mr. Clermont graduated from the University of Montréal in Economics in 1987 (Bachelor of Science) and from Les Hautes Études Commerciales in Applied Economics in 1990 (Master of Science). In his current position he is responsible for planning and directing the activities related to the production, integration, analysis and projections of Canadian demographic data and indicators.
Panelists
Dr. Janice Keefe, PhD, Full Professor, Department of Family Studies and Gerontology, Mount Saint Vincent University
In 2002, Dr. Keefe was selected as Mount Saint Vincent's first Canada Research Chair in Aging and Caregiving Policy which she held from 2002 to 2012. She has received provincial, national and international recognition of her research, most recently from the Canadian Healthcare Association for her contribution to Continuing Care in Canada. In 2006, she was awarded the Lena Isabel Jodrey Chair in Gerontology and appointed Director of the Nova Scotia Centre on Aging.
Dr. Michael Haan, PhD, Associate Professor, Departments of Economics and Sociology, and Canada Research Chair in Population and Social Policy, University of New Brunswick
From 2005 to 2010, Dr. Haan held an academic appointment at the University of Alberta, where he was Winspear-Archer Research Fellow in Immigration and Social Policy. He is currently working with the Province's Population Growth Division to evaluate the province's recruitment and retention efforts (focusing in particular on the Provincial Nominee Program and Canadian Experience Class).
Dr. Howard Ramos, PhD, Associate Professor, Department of Sociology and Social Anthropology, Dalhousie University
Political sociologist, Dr. Ramos investigates issues of social justice and equity. He has published articles on immigration, ethnicity, race, human rights, social movements, Indigenous mobilization and Atlantic Canada. His work was published in Canadian Ethnic Studies, Journal of International Migration and Integration, and Social Forces. Recently, in collaboration with Alexandra Dobrowolsky, Dr. Ramos published the report Expanding the Vision: Why Nova Scotia Should Look Beyond Econocentric Immigration Policy, for the Canadian Centre for Policy Alternative, in Nova Scotia.
Laurent Martel, Chief, Demographic Analysis and Projections Section, Demography Division, Statistics Canada
Mr. Martel has a Master's degree in demography from the University of Montreal as well as advanced studies in economic demography from the Institut d'Études Politiques de Paris. He has been with Statistics Canada since 1997 and he is responsible for many statistical programs related to demography such as population projections as well as demographic analysis, including analysis of census demographic data. He is a member of the editorial board of the Cahiers Québécois de Démographie and has been the elected president of the Association internationale des démographes de langue française between 2008 and 2012.
Thomas Storring, Director, Economics and Statistics Division, Nova Scotia Department of Finance and Treasury
Mr. Storring holds a BA in Economics from the Acadia University and an MPhil in Economics from the University of Oxford. His current responsibilities include generating economic and demographic forecasts for use in Provincial Budget planning and policy analysis as well as analyzing current economic and social conditions in Nova Scotia. The Economics and Statistics Division of the Department of Finance and Treasury Board maintains some of the most extensive data and analytical content published by the Provincial Government.