October 31, 2022, 11:00 a.m. (EDT)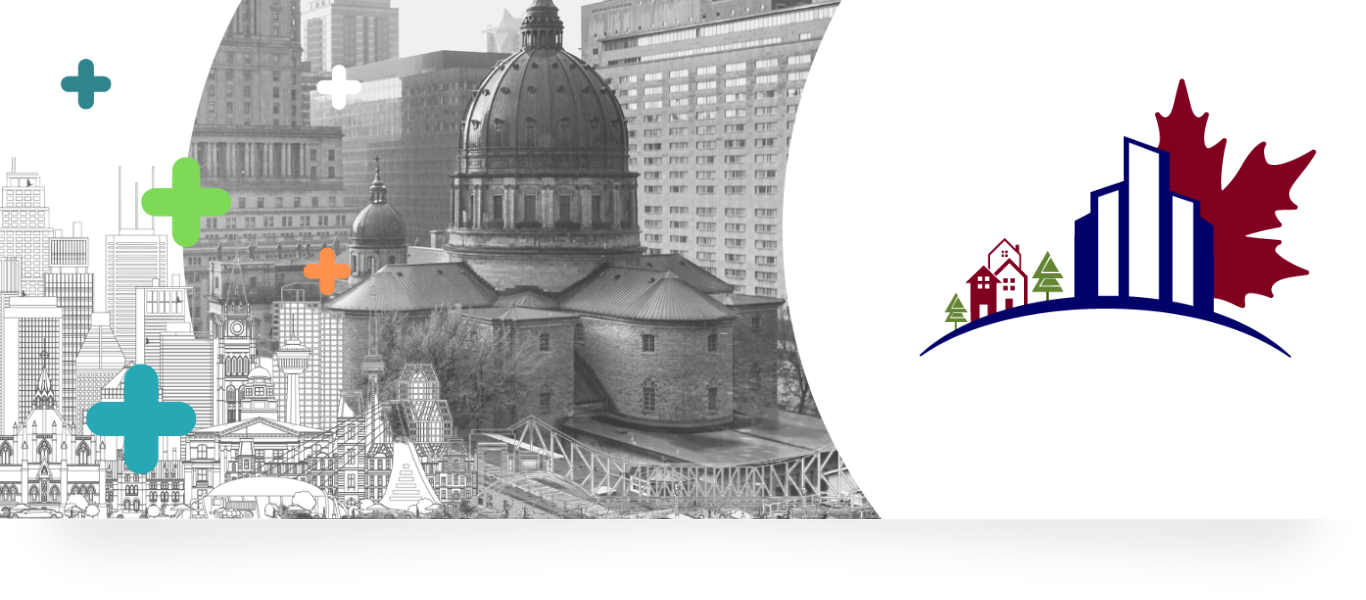 "Over the years, we've become hungrier for what Statistics Canada has to offer," joked Farah Fouron, Planning Advisor with the city of Montréal's Economic Development Service. "Statistics Canada always tries to meet our needs and sends us the kind of reliable data that are so vital to plan services for the population. So, guess what? We keep asking for more!"
This article kicks off a series of stories featuring collaborations between Statistics Canada and municipalities across the country. What purpose do the data serve? Who are they useful to? What impact do they have on citizens' daily lives? These are just a few examples of the topics we will cover. Given her many years of experience working with Statistics Canada, Farah was more than eager to participate in the interview.
"I've been with the City of Montréal for almost 20 years," she said. "When I arrived, only basic Census of Population data were ordered from Statistics Canada. For the past few years, we've also been ordering small-scale, cross-tabulated data, which we use to create different types of publications that are useful to the planning teams in our Central Departments, in the boroughs, or at the neighbourhood level."
For example, the Ville de Montréal (link in French only) website includes documents based on Statistics Canada data that draw a portrait of a population in a given territory, such as sociodemographic and electoral district profiles; monitor changes in certain population groups through snapshots of the main immigrant communities in the Montréal agglomeration; highlight key characteristics of certain population groups, such as immigrants, seniors, and families; address key themes such as the labour market situation and the evolution of employment in Montréal; and present statistics on the broad economic sectors, on the economic dynamics of each territory, or on international trade (also using data from the Institut de la statistique du Québec).
"Our data are posted online where everyone can access them," she said. "Our clientele is varied: we receive requests from university researchers, teachers from different educational levels who give assignments to their students, or future entrepreneurs. For example, someone who's interested in setting up a daycare centre can find out whether the number of children in a given area is increasing or decreasing. And of course, we get requests from journalists!"
Meanwhile, Statistics Canada offered 40,738 statistical products on its website in 2020/2021, including publications, data tables, data visualization tools, infographics, and Daily releases. The agency is taking the lead in guiding and supporting municipalities by conducting many occasional studies that shed light on key issues. For example, in the fall of 2020, Statistics Canada set up a project to develop a definition of downtown areas that would facilitate statistical analyses focused on these areas. Through this initiative, the City of Montréal redefined the boundaries of its downtown area using Statistics Canada's methodology. This project, which was done in collaboration with other Canadian cities, resulted in a study on how the COVID-19 pandemic affected Canada's six largest downtowns.
Still, census data are the "go-to" reference for the Planning Advisor's team. "As the publication dates for these data get closer, we start preparations to publish a summary on the same day, for example, on changes in the population from the previous census," she said. The City of Montréal also orders specific products at the borough level. The products arrive three to four weeks after the official publication date, and the boroughs always eagerly look forward to learning about the new trends emerging from the census.
"Like Statistics Canada, we provide services to the population. The same people often come knocking on our door, and we end up forming ties with them. I've been working with Samuel Dupéré, a manager at Statistics Canada, since the 2016 Census. He's my "go-to" guy," said Farah. "I can ask him any question I want and he either has the answer or can refer me to the right person. Relationships like this one, which are based on trust and rigour, are priceless!"