December 2, 2022, 11:18 a.m. (EST)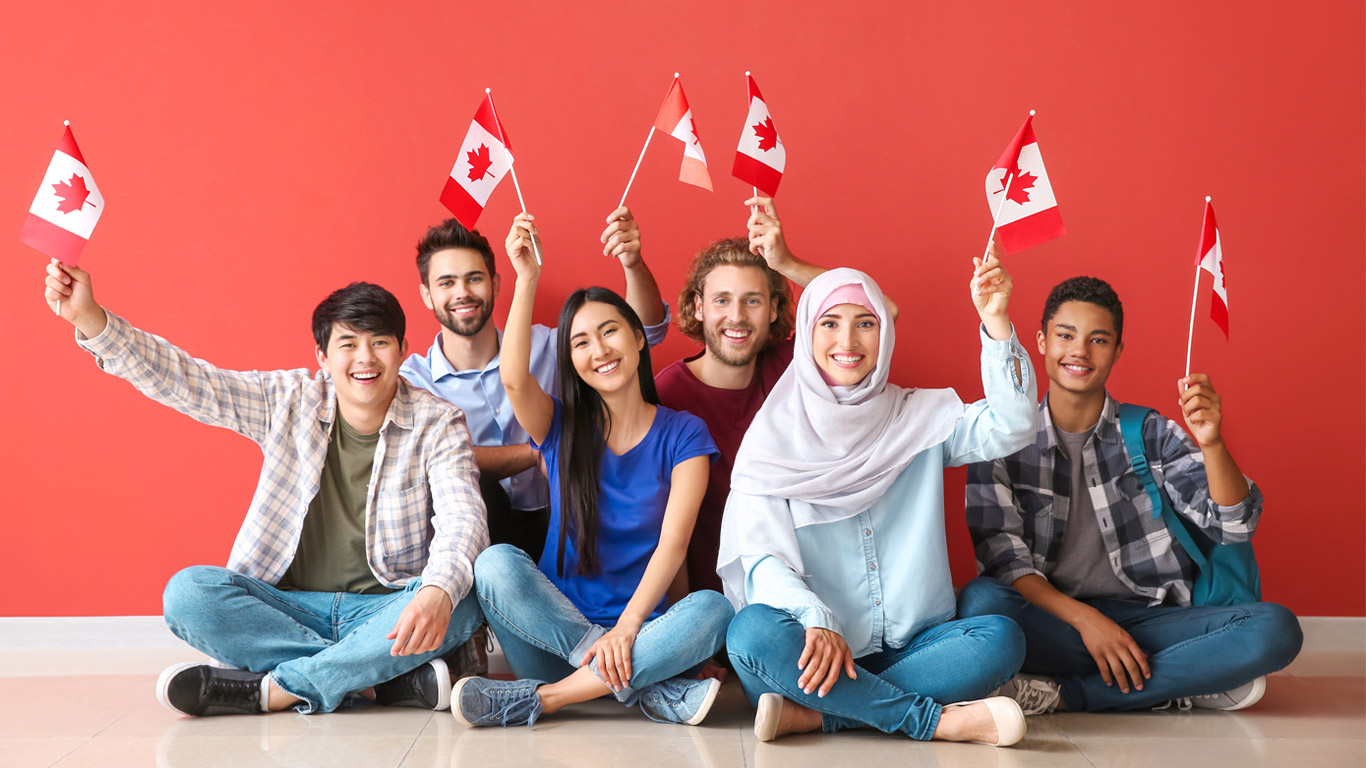 Canada's cities are still seeing steady population increases, but for certain nearby municipalities, this has also been the case over the last five years.
According to the 2021 Census of Population, the fastest-growing municipalities were inside or close to urban centres. Increasing shares of recent immigrants were also settling outside Canada's three largest urban centres.
In 2021, there were 25 municipalities across the country with a population of 5,000 or more that saw population growth rates ranging from one-fifth (+20.3%) to nearly a half (+44.4%) compared with 2016, each outpacing the nationwide growth rate of 5.2% over the same period.
Let's have a cross-country look at the immigration and overall population increases in some of these municipalities.
Langford, British Columbia
This town's population increased by nearly one-third (+31.8%) from 2016 to 46,584 in 2021. Located within the census metropolitan area (CMA) of Victoria on Vancouver Island, Langford has a relatively younger population. The average age was 39.1 years in 2021, compared with 44.8 in Victoria and 41.9 in Canada.
Like Canada as a whole, the top three places of birth for recent immigrants in Langford were the Philippines, India and China. Nationwide, Indian-born immigrants accounted for 18.6% of recent immigrants, the largest share of any population from a single place of birth since 1971. India was the place of birth of 17.0% recent immigrants in Langford, closely mirroring the national figure.
Those born in the Philippines made up 11.4% of recent immigrants nationwide, compared with 20.8% in Langford.
Neepawa, Manitoba
Located nearly 190 kilometres west of Winnipeg, Neepawa's population grew by nearly one-quarter (+23.3%) from 2016 to 2021. Alongside this overall population boom is a similar increase in immigration: of the town's 5,685 residents in 2021, nearly one-quarter (23.0%) were recent immigrants.
Recent immigrants made up 58.9% of Neepawa's immigrant population of 2,225 in 2021, those born in the Philippines accounted for nearly 9 in 10 (88.3%) of them. Those born in Ukraine, the United Kingdom, India, China and South Korea accounted for the remainder.
Just over 4 in 10 residents of Neepawa (40.1%) were foreign-born in 2021, compared with nearly one-quarter (23.0%) of all Canadians.
Wolfville, Nova Scotia
From 2016 to 2021, the Wolfville population increased by one-fifth (+20.5%) to 5,057, more than double the increase for Halifax (+9.1%), which is about 100 kilometres to the southeast.
The settlement of recent immigrants is still highest in Atlantic Canada's urban centres. Over one-third (35.2%) of all immigrants living in Halifax in 2021 were recent immigrants. Wolfville had 85 recent immigrants in 2021, making up 15.9% of the town's immigrant population.
Wolfville is the only municipality from Nova Scotia in the top 25 fastest-growing municipalities across Canada with a population over 5,000. Although the share of households that spent 30% or more of income shelter costs decreased from 2016 to 2021, the average monthly shelter cost has ticked up for both owners and renters over the same period.
Niverville, Manitoba
Located within the CMA of Winnipeg, this town's population in 2021 was 5,947, up 29.0% from 2016. People born in India made up 41.2% of all recent immigrants to Niverville, outpacing the national figure (18.6%).
Niverville also was home to 125 residents born in Paraguay in 2021, accounting for nearly one-quarter (24.3%) of its foreign-born population. By comparison, those born in Paraguay made up just over 0.09% of Canada's total foreign-born population.
East Gwillimbury, Ontario
Located within the CMA of Toronto—along Highway 404 and just north of Newmarket—this town saw its overall population increase by nearly half (+44.4%) over five years to 34,637 in 2021. Its immigrant population more than doubled (+227%) to 9,845.
China was the top place of birth for the largest proportion (23.1%) of the 1,040 recent immigrants (2016 to 2021), outpacing the nationwide share of 8.9% of recent immigrants.
Cornwall, Prince Edward Island
Located within the Charlottetown census agglomeration and across the water from downtown, this small town saw its population grow by over one-fifth (+22.9%) from 2016 to 2021. Its immigrant population was 635, 44.9% of which were recent immigrants. China (28.6%) was the top place of birth among recent immigrants, followed by India (10.7%) and the United Arab Emirates (8.9%).
At $73,500, the median income in Cornwall was $500 higher than the median national income in 2020.
Alongside the population growth was a rise in real-estate values: the average value of a single-detached dwelling was $391,200 in 2021, up nearly 70% from 2016.
Squamish, British Columbia
The population of this district municipality, nestled in the mountains along the Squamish River and north of Vancouver, increased by over one-fifth (+22.2%) over five years to 23,819 in 2021.
The immigrant population was 4,770 in 2021, and recent immigrants accounted for over one-fifth (20.6%). The top places of birth of the immigrant population were the United Kingdom (20.3%), India (17.4%), and the United States (7.1%).
The proportion of the 2021 population that was working age (15 to 64 years) was slightly higher than Canada's. The median after-tax income was also higher in Squamish in 2020 ($96,000 compared with $73,000 for Canada).
Airdrie, Alberta
Part of the Calgary CMA, this nearby city's population recorded a five-year population increase of 20.3% to 74,100 in 2021. It is the sixth-most populous municipality in Alberta.
The Philippines (22.2%), India (16.1%) and Nigeria (9.9%) were the top three places of birth among the 2,585 recent immigrants, which made up over one-fifth (20.6%) of the foreign-born population.
The median after-tax income in Airdrie was $94,000 in 2020. Shelter costs for renters and owners increased only marginally from 2016 to 2021.