January 6, 2023, 11:00 a.m. (EST)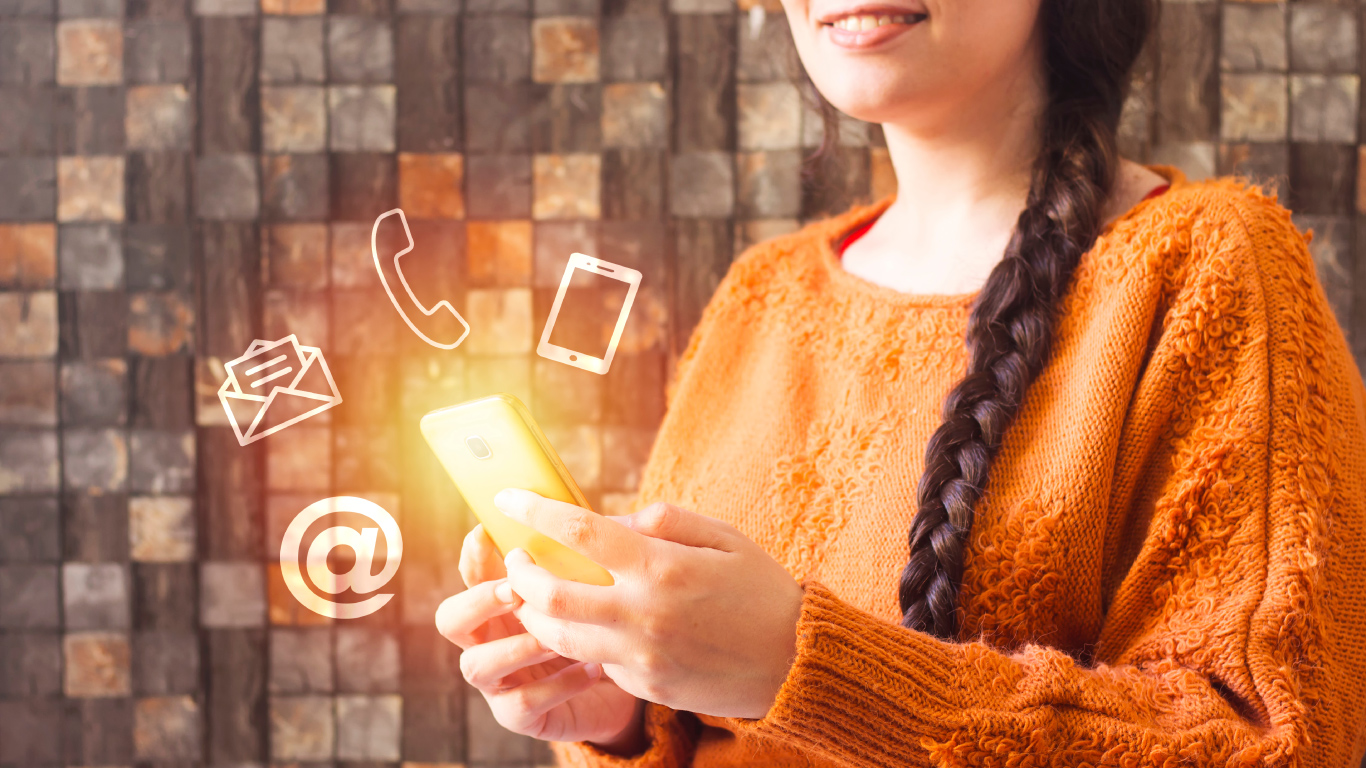 Canadians willingly share their contact information among friends, family and co-workers. Many Canadians also share their personal contact information with businesses, according to results from a recent survey.
We asked businesses operating in Canada in 2021 if they obtained or collected information from clients or customers, and if so, how did they get, store, protect and use your information. Here is what businesses told us.
Less than half of the businesses operating in Canada report obtaining or collecting information from clients
Less than half (43%) of businesses operating in Canada in 2021 obtained or collected information from clients or customers, with the likelihood of gathering this information depending very much upon the size and nature of the business.
Large businesses (56%) were more likely to collect client and customer information than medium (50%) or small (41%) businesses.
The sectors most likely to collect contact information were in education services (70%), financial and insurance (69%), arts, entertainment and recreation (68%) and health care and social assistance (65%).
Conversely, approximately one-third or less of the businesses in wholesale trade, transportation and warehousing and manufacturing collected information from clients.
Just over 4 in 10 Canadian retailers reported gathering client and customer information, with motor vehicle and parts dealers (63%) and sporting goods, hobby, book and music stores (58%) most likely to hold this information.
Large (61%) and medium-sized (62%) retailers were more likely than small retailers (38%) to hold client or customer information.
Vast majority of businesses that gather data get it directly from the client or customer
Over 9 in 10 businesses (94%) that obtained or collected contact information in 2021 got it directly from the client or customer.
Approximately 1 in 10 businesses got the information through web tracking technologies or loyalty or reward programs. Few businesses obtained the information through contracting a third party (7%) or data mining (3%).
Overall, 17% of businesses used web tracking technologies, a third party or data mining, with large businesses (31%) more likely than medium (23%) or small (15%) businesses to do so.
Market analysis and performance management are the leading reasons why businesses that use big data analytics collect your personal information
Why do Canadian businesses want your personal contact information? Among the 2% of businesses that reported using big data analytics, market analysis (58%) and performance measurement (49%) were the most often cited reason for wanting personal information in 2021, followed by targeted marketing (35%) and adjusting inventories (12%). Big data analytics uncovers trends, patterns and correlations in large amounts of raw data to help make data-informed decisions.
Four in five large retailers that used big data analytics used your personal information to conduct marketing analysis, while two-thirds used it for targeted marketing, three in five used it for performance management and just over one-third used it to adjust inventory.
Most Canadian businesses store customer or client information electronically
Over four in five Canadian businesses with information on clients and customers stored it electronically in 2021. Most customer information was stored here in Canada (86%). About 1 in 10 businesses said it was stored outside Canada or did not know where it was stored.
One-third of businesses report encrypting or storing customer or client information offline
Just under two-thirds (64%) of Canadian businesses limited access to customer data in 2021, while 38% protected data by using a third party. Just under one-third of Canadian businesses encrypted or stored data offline.
Businesses overall took on average 1.7 measures to protect client and customer information, with small businesses taking 1.5 measures, medium businesses taking 2.0 measures and large businesses 2.4 measures.
In 2021, the vast majority (84%) of large retailers limited access to customer data while three-quarters (62%) encrypted it or had it protected by a third party.
Just under one in five Canadian businesses reported a cyber security incident in 2021
While 88% of businesses overall took measures to protect your information in 2021, sharing your personal contact information with businesses is not entirely risk free. Approximately 1 in 50 businesses that gathered customer data reported not taking any measures to protect those data in 2021.
By business size, 87% of small businesses took measures to protect your information, as did 92% of medium and 96% of large businesses.
Data from another Statistics Canada survey found that approximately 1 in 20 Canadian businesses were impacted by cyber a security incident in 2021 with the intent of stealing personal or financial data.