February 11, 2022, 2:00 p.m. (EST)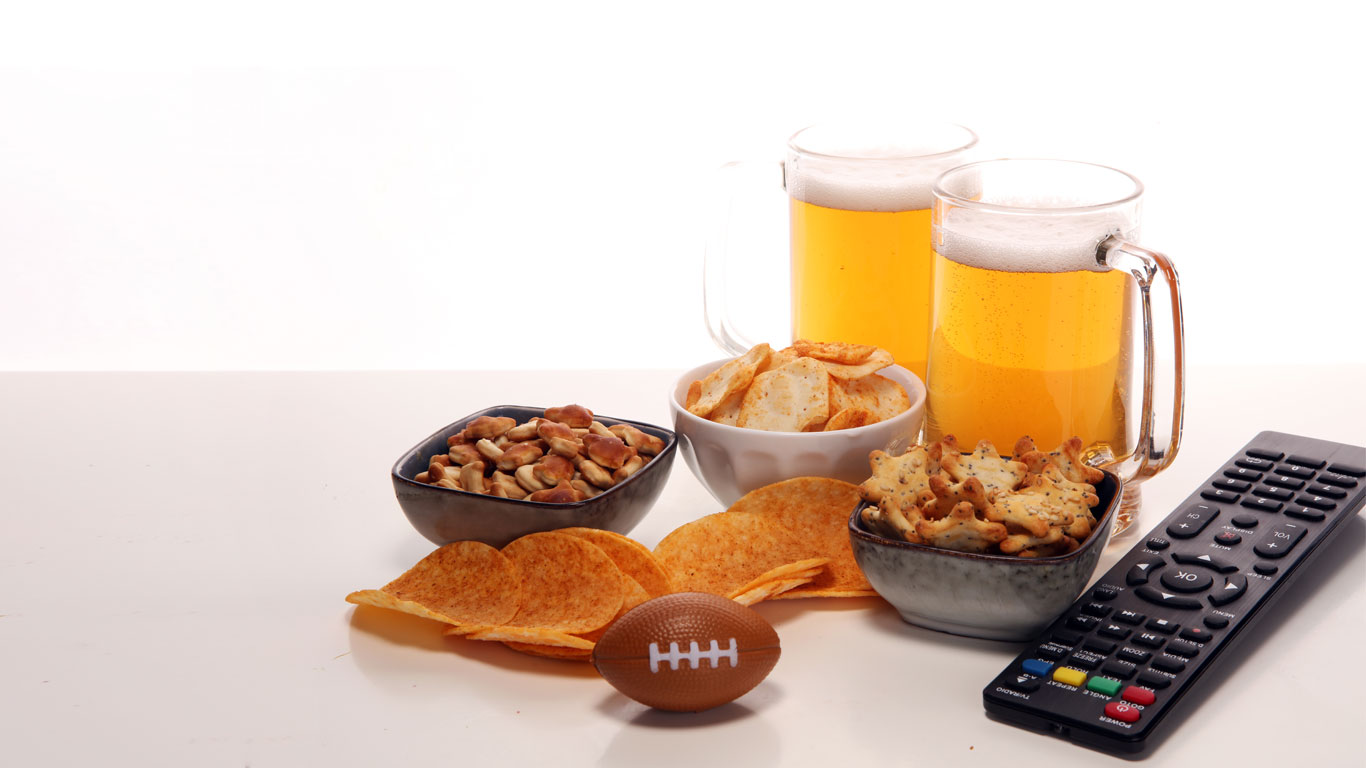 The legend goes that a National Football League football game "starts with a whistle and ends with a gun"… about four hours later, five hours for the Super Bowl.
Super Bowl Sunday is the most watched television event of the year in North America. Companies pay top dollar to get their products seen on one of the world's biggest sport stages, on a day when the half-time show and advertisements are as much a part of the main event as the game itself.
Although the reach of television is not what it once was, the Super Bowl still draws a large audience. Last year, 8.8 million Canadians watched the big game, the third-largest viewing audience on record.
Private conventional television stations across Canada sold $1.3 billion of air time to advertisers in 2020, down 17.4% from a year earlier and the lowest level since 1991.
Nationally, private conventional television stations were $67 million in the red after income taxes in 2020, up from a $94 million loss in 2019, just prior to the life-changing pandemic.
About three-quarters of private conventional television stations (74.4%) received COVID-19 subsidies in 2020, with most of the $81.6 million received coming from the Canada Emergency Wage Subsidy.
On average, 4,658 Canadians a week were working at a private conventional television station in 2020, down from 4,779 a year earlier. Salaries and other staff benefits averaged $97,354 in 2020.
Beer features prominently at most Super Bowls, in the form of commercials shown during the game and as a beverage consumed by those watching.
While beer remains the alcoholic beverage of choice for most Canadians, accounting for over one-third (38.1%) of total alcohol sales in 2019/2020, sales fell 0.6% to $9.3 billion over this period. By volume, beer sales declined by 1.7% to 2 171 million litres, or 72.1 litres of beer per person over the legal drinking age. This was the lowest volume per person ever reported for beer since Statistics Canada began tracking alcohol sales in 1949.
Some Canadians like to place a wager on the outcome of the game, including the coin toss.
In 2019, Canadian households in the provinces spent an average of $186 a year on games of chance, which include government-run lotteries and other games of chance, compared with $209 on home entertainment equipment and services.
Stay tuned—data on alcoholic beverage sales for 2020/2021 will come out on February 15.
Television broadcasting data for 2021 will be published in May.