April 22, 2022, 11:00 a.m. (EDT)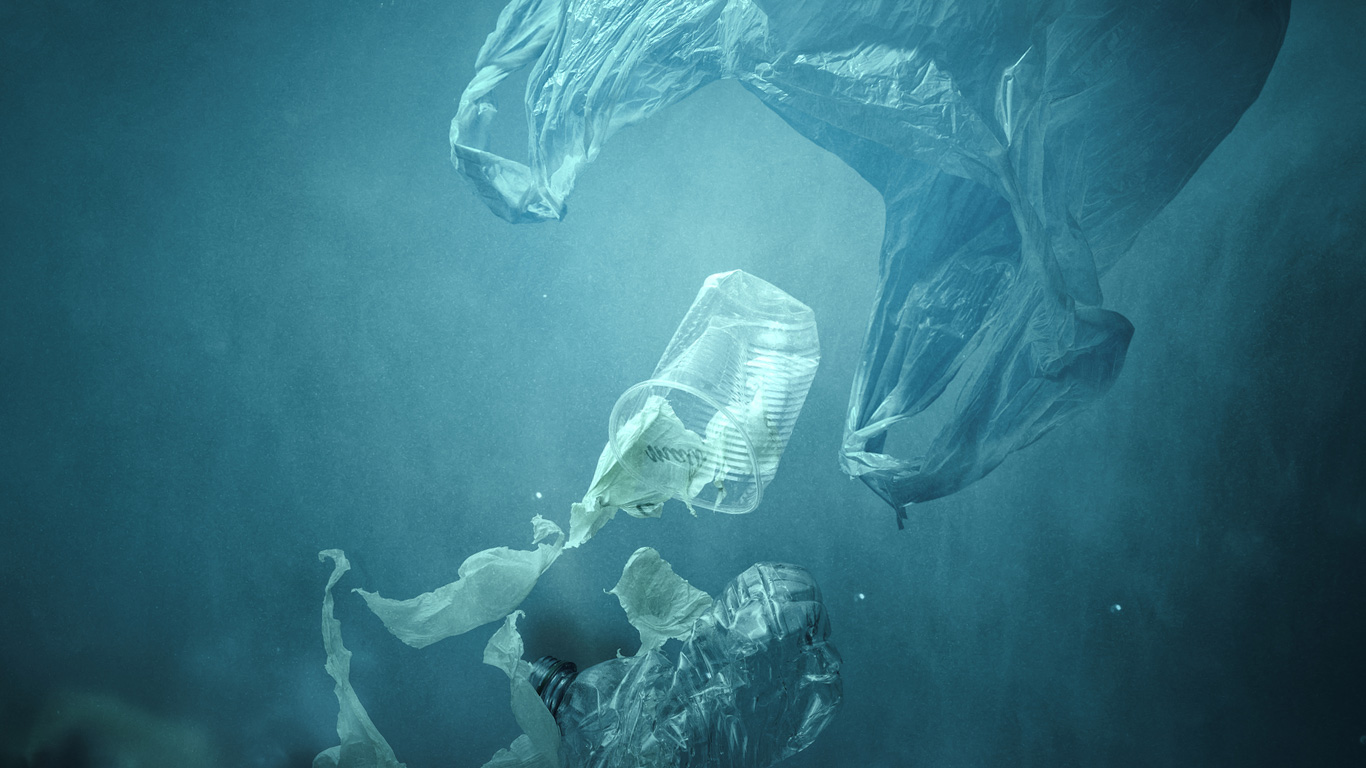 Although plastic in some form has been around for over 150 years, plastic production and usage took off in the sixties as countries around the world embraced the adaptability, strength, durability and affordability of this new wonder material.
The strength of plastic, however, has become its greatest downfall. It takes anywhere from 50 to 200 years for most types of plastic to break down and decompose.
Microplastics have been found in some of the most remote places on Earth, from Antarctica to the depths of the ocean, and—for the first time—in human blood.
Every year, Canadians throw away items containing approximately 4 million tonnes of plastic, only 8% of which is recycled. This means that the vast majority of plastics ends up in landfills, and about 40,000 tonnes finds its way into our natural environment—fouling water, harming wildlife and slowly leaching harmful chemicals.
The effects of discarded plastic on Canada's ecosystems and human well-being warrant investigation. We need data to assess the current state of our environment and identify how we can reduce our environmental footprint. Findings on the life cycle of plastic contribute to this wider goal.
Canada's plastic usage is growing at a faster pace than the economy and the population
From 2012 to 2018, the amount of plastic produced for the Canadian market rose by almost one-quarter to 6,323 kilotonnes (kt), which outpaced economic growth and more than tripled population growth.
To put that into perspective, the amount of plastic produced for Canadians in 2018 weighed more than the Great Pyramid of Giza (5,216 kt).
The concept of plastic evokes images of packaging, like bottles, containers and bags. Although packaging did account for one-third of all plastic products made for the Canadian market in 2018, nearly two-thirds of plastic is found in items we might not associate it with, such as construction materials used in vehicles, electronics and textiles. 
What happens to plastic in Canada?
In Canada, the vast majority of discarded plastic enters a waste management system, but not all types of plastic end up being recycled. To be successfully recycled, it is diverted for material recovery first, then sorted and baled, and finally recycled into pellets or flakes ready to be made into new products.
Plastic that does not make it to the next stage of the recycling process is disposed of—either in landfills, or by incineration or gasification. In 2018, Canadians disposed of 108 kg of plastic per person per year, on average. This includes waste from all sources: institutional, commercial, industrial, and households.
Nearly one-third of discarded plastic is diverted for material recovery, but most does not find its way into new products. There is, however, reason to be optimistic—the amount of plastic recycled for use in new products rose by 15% from 2012 to 2018.
Keeping tabs on plastic
One way of tackling our plastic problem is to keep tabs on it throughout all phases of its life cycle.
Statistics Canada, in conjunction with Environment and Climate Change Canada, has launched a pilot project to estimate the flow of plastic through the Canadian economy. The account features breakdowns by product category, resin type and province or territory, from 2012 to 2018.
Every year, Earth Day gives us the opportunity to reflect on how we can take better care of our planet. These data on the life cycle of plastic in Canada are just one small piece of the puzzle.
Over the next few years, the Census of Environment will tell us more about the condition of Canada's ecosystems and the impact on our collective well-being.