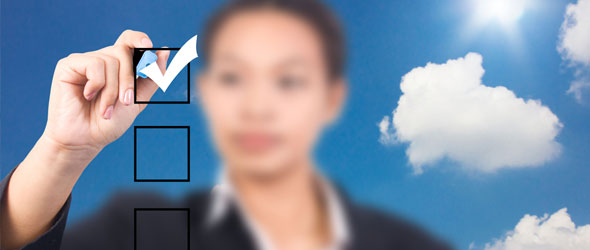 A survey provider doesn't know your organization's information needs the way you do. At the same time, the types of surveys available and the different steps involved can be overwhelming. Be prepared. Use this checklist to match your information needs to the right survey—and right survey organization.
Questions to prepare or ask at a first meeting
What information do I need?
Do I need a survey?
Can other sources of information answer some or all of my data needs?
How quickly do I need the survey results?
How will I use the results?
Will I want to combine the survey results with other information?
Who should do the survey?
Questions to ask when assessing a survey proposal
What population should be surveyed?
What sampling method should be used?
How big should the sample be?
How well will the sample represent the population that I am interested in?
How will the questionnaire content be determined?
Can the questions be worded clearly and succinctly using plain language?
Are there standard questions to get the information that I seek?
Will the questionnaire be tested?
How will the data be collected?
Why is the proposed method of collection appropriate for the information that I seek?
How are interviewers recruited and trained?
Will the respondents be clearly told that their information will be kept confidential?
Will the results of the survey be reliable?
What is the expected margin of error or error due to sampling?
What are the procedures to process and clean the data?
What are the strategies to assure an appropriate response rate?
How will response rates be calculated?
What are the targeted response rates?
What would be the impact of a lower response rate than anticipated?
What are the strategies to correct for non-response?
Are other strategies proposed to improve the accuracy of the estimates?
Will a report describing the purpose of the survey and key findings be delivered?
Will a report describing the methods used and an assessment of quality be delivered?
Will advice on analyzing and interpreting the survey results be available, if needed?