June 20, 2022, 11:00 a.m. (EDT)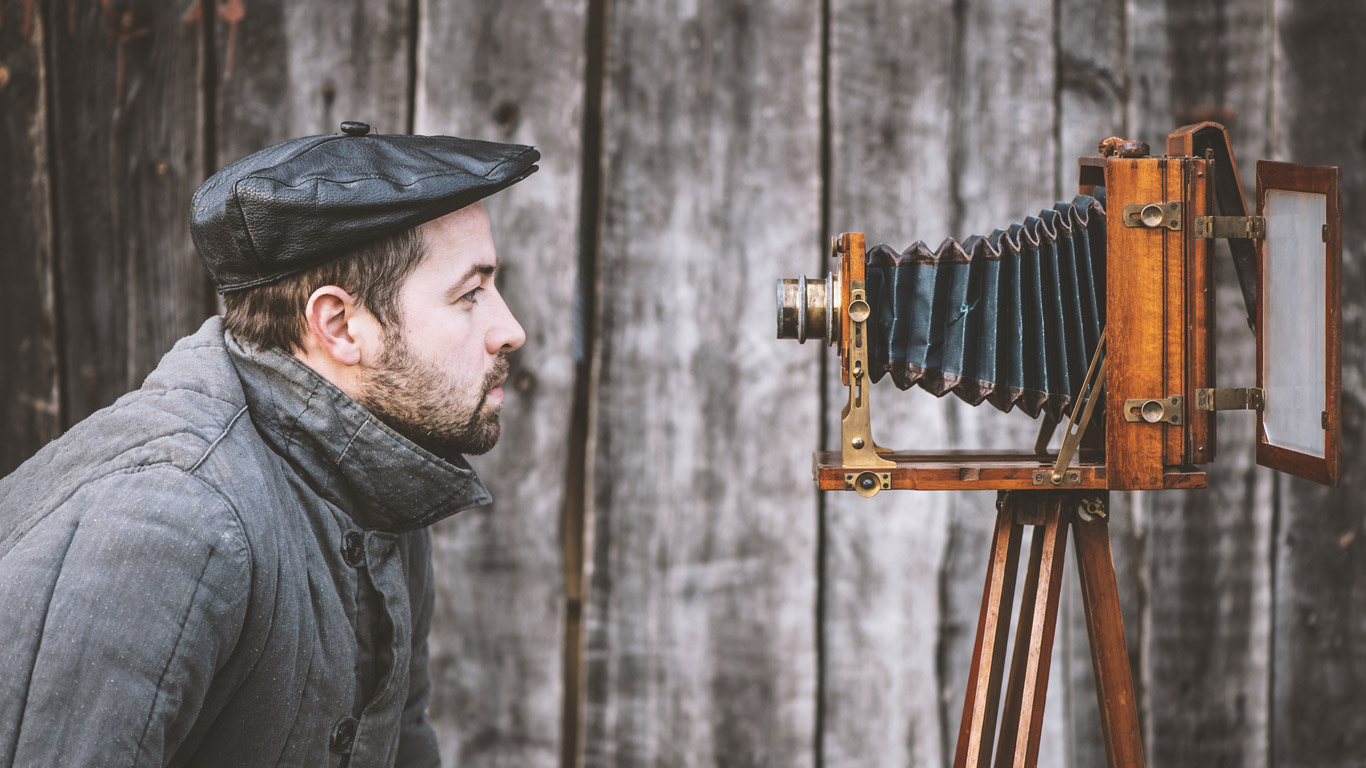 June 21 is National Selfie Day, the perfect time to take a self-portrait and freshen up your social media profile.
While we at Statistics Canada don't have the data on all the selfies and filters (or the number of likes in the last five minutes), we certainly have the key numbers on photography in Canada.
There were 282 camera and photographic supply stores nationwide as of December 2021. Many of them are small businesses: 173 of them reported having staff, and close to half of those (79) had 1 to 4 employees, while another 59 had 5 to 9 employees.
(Believe it or not, as of December 2021, there were 37 one-hour photo finishing places in Canada!)
There were over 8,300 businesses in the photographic services industry in Canada as of December 2021. They provided services for special events (such as weddings), passport photos and aerial photography. The industry also includes videography services. Of the 1,259 businesses that reported staff numbers, about 4 in 5 (83%) had 1 to 4 employees.
The broader commercial and service industry machinery manufacturing industry group contributed nearly $1.7 billion to Canada's gross domestic product (GDP) in March 2022. This industry group includes camera and lens manufacturing, and manufacturing of other photographic equipment.
Despite rising inflation, prices for photographic equipment and supplies actually fell 0.7% from April 2021 to April 2022.
And who provides all those camera-enabled mobile devices?
The broader telecommunications subsector, which includes wired, wireless and satellite telecommunications, as well as the operation of networks, contributed over $40 billion of GDP in March 2022—the ninth straight month of growth.
Mobile phone users in Canada saw smaller bills in 2021. Prices for multipurpose digital devices (including smartphones) fell 10.4% on an annual average basis, and prices for cellular services fell 16.9% as providers offered more data to consumers.
Awesome! Cheaper data means posting more selfies. Canadians used an average of 2.9 gigabytes (GB) of data per month in 2019, up from 2.5 GB in 2018.
And we recently told you that in 2020, nearly 85% of Canadians aged 15 and older had a smartphone for personal use, an increase of 4.1 percentage points since 2018.
They say a picture is worth a thousand words—at Statistics Canada, it's worth a lot of data too.